Work With Us
At Intracorp, we're invested in your success, and offer much more than the typical 9 to 5 job. With us, you'll build not only extraordinary homes, but also an extraordinary career and solid industry reputation.
1
shared mission and vision
Better Together
It doesn't matter your position—at Intracorp, once you're a part of the team, we are dedicated to helping you achieve your goals and find success as you define it. As a whole, we are an energetic, collaborative and passionate group, and settle for nothing less than excellence in all we do.
When you join the team, you'll have the opportunity to learn from the best in the business and have a hand in building some of the most innovative communities around.
Current Opportunities
Senior Manager, Development & Acquisitions
Vancouver, BC
Are you passionate about real estate and development?   Does working in a company with a great culture while developing innovative projects sound interesting to you? If so, you're probably a great fit for our position of Senior Manager, Development & Acquisitions. Reporting to the Director of Development and working closely with the President and the Finance teams you will be fully responsible for the design, delivery and municipal approvals of development projects, while also moving Intracorp forward by sourcing new opportunities for multi-family and mixed-use real estate development projects.  You will be responsible for delivering extraordinary projects, as well as identifying, qualifying, underwriting, and acquiring residential multi-family development land, in Metro Vancouver.  This is a position that will greatly impact Intracorp's future.
For more than 40 years, Intracorp Projects Limited (Intracorp) has been creating homes for customers in both Canada and the United States. Intracorp is a fully integrated development company with in-house expertise in acquisitions, design, financing, development, construction, marketing and sales. Intracorp strives to enhance the lives of its homeowners and add to the fabric of the existing communities in which we build. Central to Intracorp's success is the focus it has on the extraordinary. It is recognized as a market leader ensuring quality of product, word-of-mouth referral and repeat purchasers. This unrelenting focus on quality has positioned the company, clearly, as a market force. To find out more about us and the communities we build please visit:  www.intracorphomes.com
POSITION OVERVIEW
Areas of responsibility include:
Team lead of the Intracorp Project team
Clear and concise project reporting
Management and coordination of a professional consulting team
Municipal negotiation and approvals
Delivery of design that is aligned with our development program
Work with Legal team to prepare LOI's, PSA's and Legal agreements
Source and identify opportunities directly, by understanding and utilizing municipal information such as, official community/local area plans, entitlement process, approval timelines, zoning bylaws and design guidelines.
Work with the President to present and negotiate offers/agreements
Work with the Director of Development to design, approve and deliver re-development opportunities
SKILL REQUIREMENTS
Minimum 5-6 years' experience in multi-family and mixed-use real estate projects with experience managing feasibility, design, municipal entitlement & municipal approvals processes. Related work experience with a solid understanding of Metro Vancouver's residential market. Wood frame experience would be an asset.
Experience in acquisitions sourcing and negotiating land deals.
Education and background in Real Estate, Commerce, Urban Land Economics, Architecture, Planning, Legal or Engineering. University Degree preferred. B.C.I.T. diploma (real estate option) UBC diploma in Urban Land Economics also acceptable
Established network of contacts within the municipal, consultant and development communities, including active involvement in industry committees and events
Attention to detail and experience reviewing legal documents
Proven ability to coordinate high quality product design and ultimate execution in the field
Patient and creative approach to complex challenges
Professional written and verbal communication and interpersonal skills
Unquestionable integrity and commitment to exceptional work
Good negotiation and real estate valuation skills
Independent worker with a strong ability to work cooperatively in a team-based environment.
Sense of humour
To Apply
Individuals meeting the criteria above are encouraged to submit their resume with cover letter in confidence to careers@intracorphomes.com. Please put "Senior Manager, Development & Acquisitions" in the subject line. While we thank all candidates for their interest, only those selected for follow-up will be contacted.
APPLY
A Word From Our Team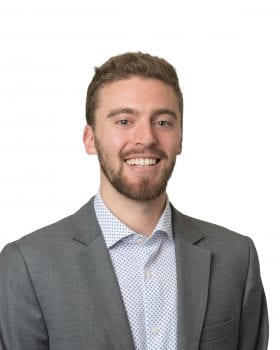 "Beyond offering room for growth as an employee, Intracorp puts an emphasis on your development as an individual. Combining that with the high level of proficiency and experience across all our departments is what defines Intracorp as one of the premier community builders in North America."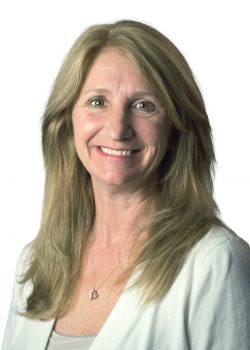 "Intracorp is a company of talented individuals with a diverse knowledge base. This allows each of us to contribute our skills and to lean on our colleagues for support. This collaboration between our talented team members produces an extraordinary product and experience for our homeowners. As Intracorpers, we set the bar high for our projects, all while promoting a healthy, positive and fun work environment."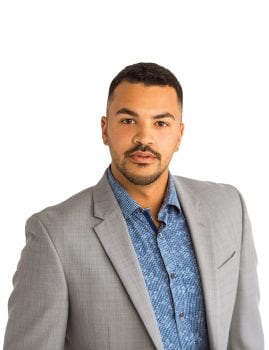 "At Intracorp we are committed to building the extraordinary - and that starts from within. Every Intracorper brings a unique area of expertise and a commitment to raising the bar on homeowner experience. Through collaboration and innovation, we can transform each new building into an extraordinary community with happy homeowners."
Let's Talk
If there isn't a current opportunity that's a good fit now, there may be one later. We're always looking for great people, so drop us a note to say hello.