A feature of some recent communities with outdoor spaces that we love.
Gardena (Coming Soon)
Burquitlam, BC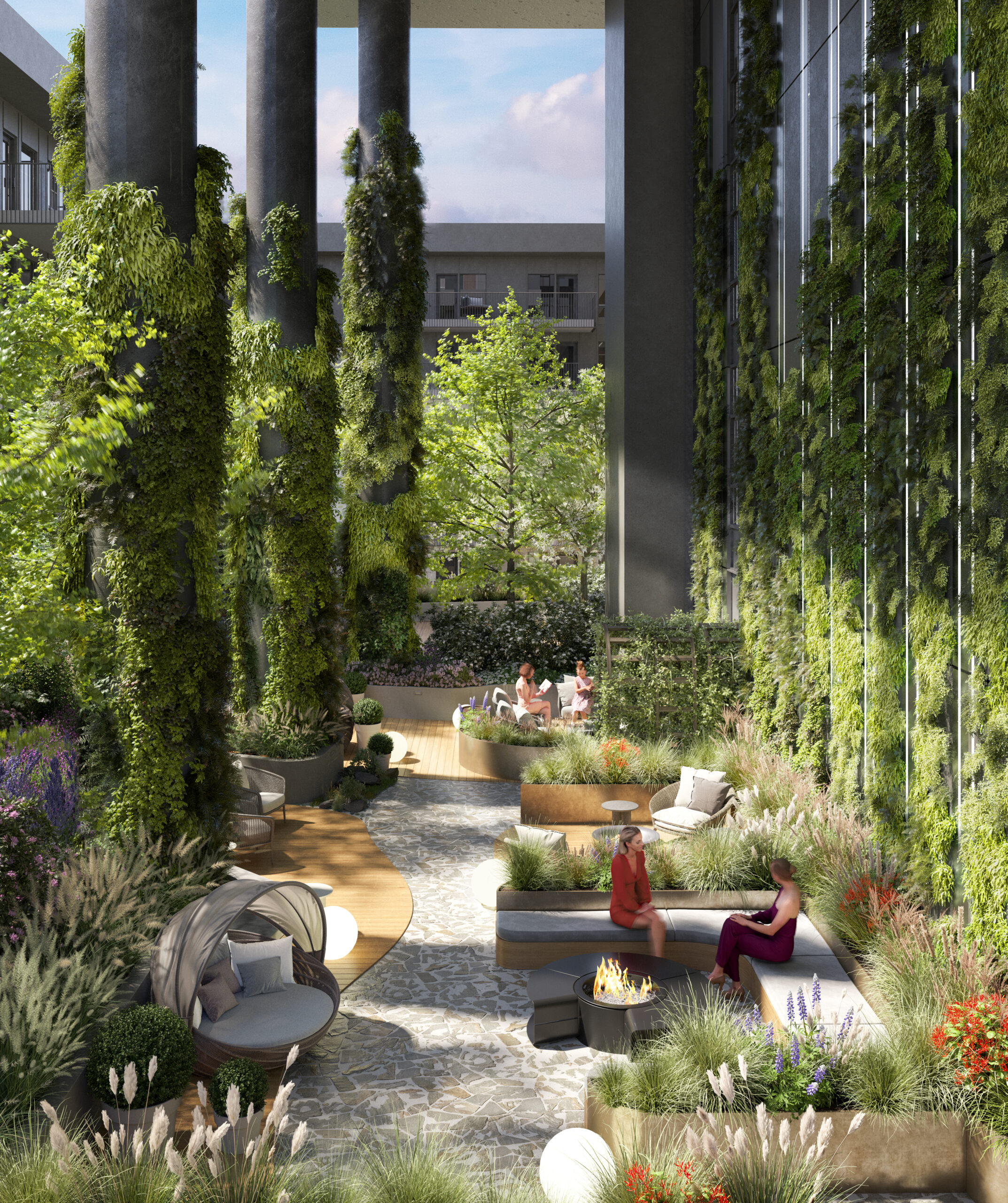 Bordering the forests of Burnaby Mountain, the Oakdale neighbourhood is both intimate and wide open – where you can get downtown, or get away and feel like you're in the centre of something special. It is here that Gardena will provide access to a lifestyle immersed in nature, iconic to the Pacific Northwest.
"People go for hikes, they want to go to the beach, they want to get outside–and as we move into the urban environment people still desire those spaces." – Peter Kreuk, Owner of Durante Kreuk Landscape Architecture Firm
Attuned to this human desire for renewal in the great outdoors, the design team has mirrored that experience inside the community itself. An impressive collection of over 25,000 SF of amenities at Gardena will push the boundaries of their design, setting new standards for high-rise living. Lush flowers and foliage grow five-storeys high in a secret garden; views of Mount Baker frame a rooftop movie theatre under the stars; a roaring fire shines upon the hot & cold therapy options of an outdoor spa. Residents are encouraged to explore new potential rituals at Gardena, available for their own personal wellness.
44 East Ave (Sold Out, Complete)
Austin, TX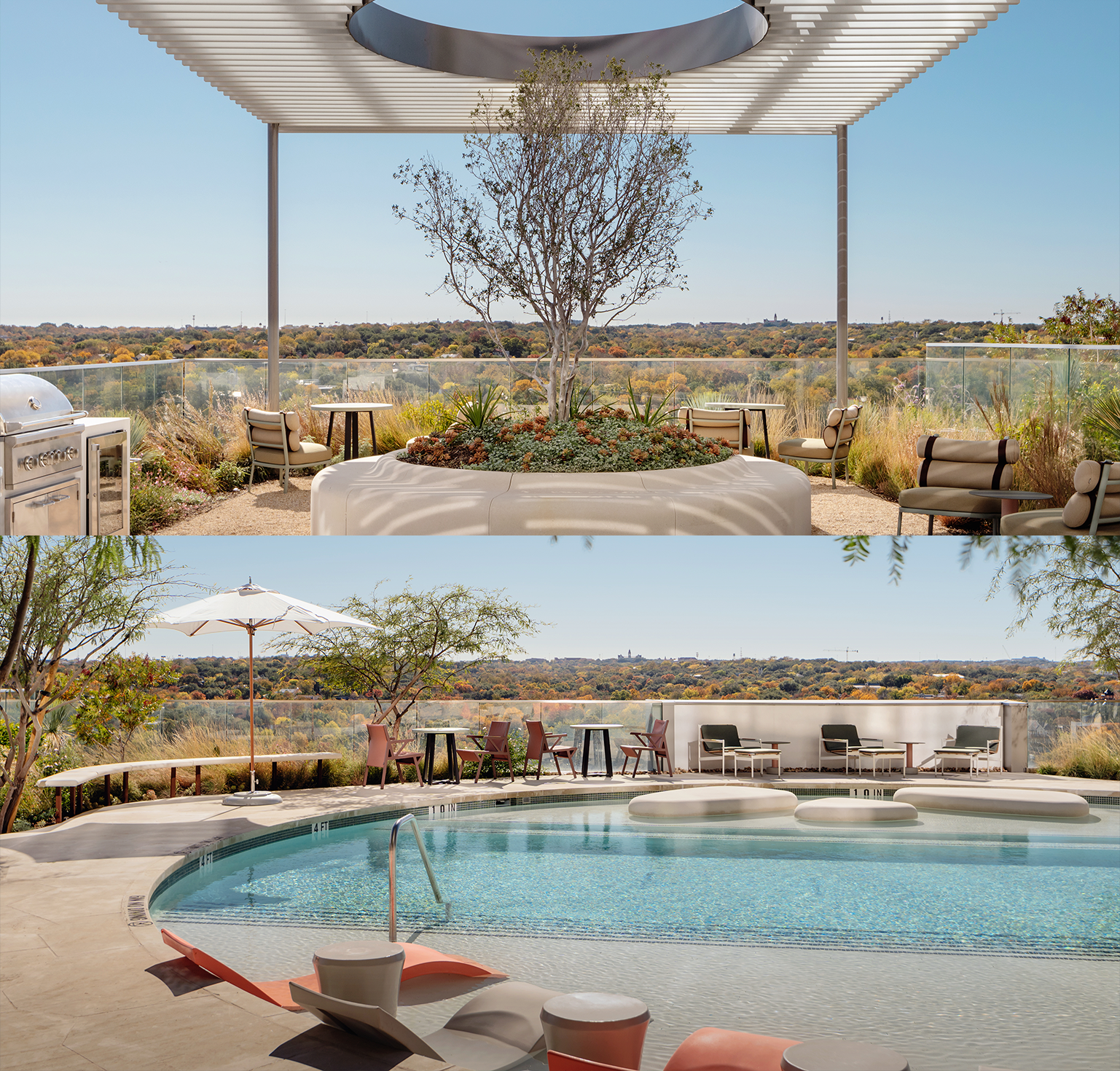 44 East Ave sits at the intersection of nature and the city in downtown Austin. It was important for our design team to amplify this relationship throughout the building – both inside and out.
Landscaping was designed by DWG, who were inspired to create "an authentic Austin backyard". The ground floor celebrates the project's connectedness to the park and the lake – drawing the natural landscape up into the urban plaza and celebrating two magnificent heritage trees that are a very distinctive feature and have informed the tower design. All design elements consider both urban and natural translations, taking a cue from the nearby water and create a refined, sculpted language of organic forms.
The outdoor "in-building" amenity spaces are designed to be welcoming and fun – utilizing warm, natural materials, and feminine and contemporary clean lines. The "cenote" circular pool is a centerpiece of the community that is framed with native trees and amazing views of the lake.  These outdoor spaces were really designed to become a series of "outdoor rooms" that promote Austin's love of outdoor living and entertainment. One of the more popular spaces is the yoga lawn and dog run.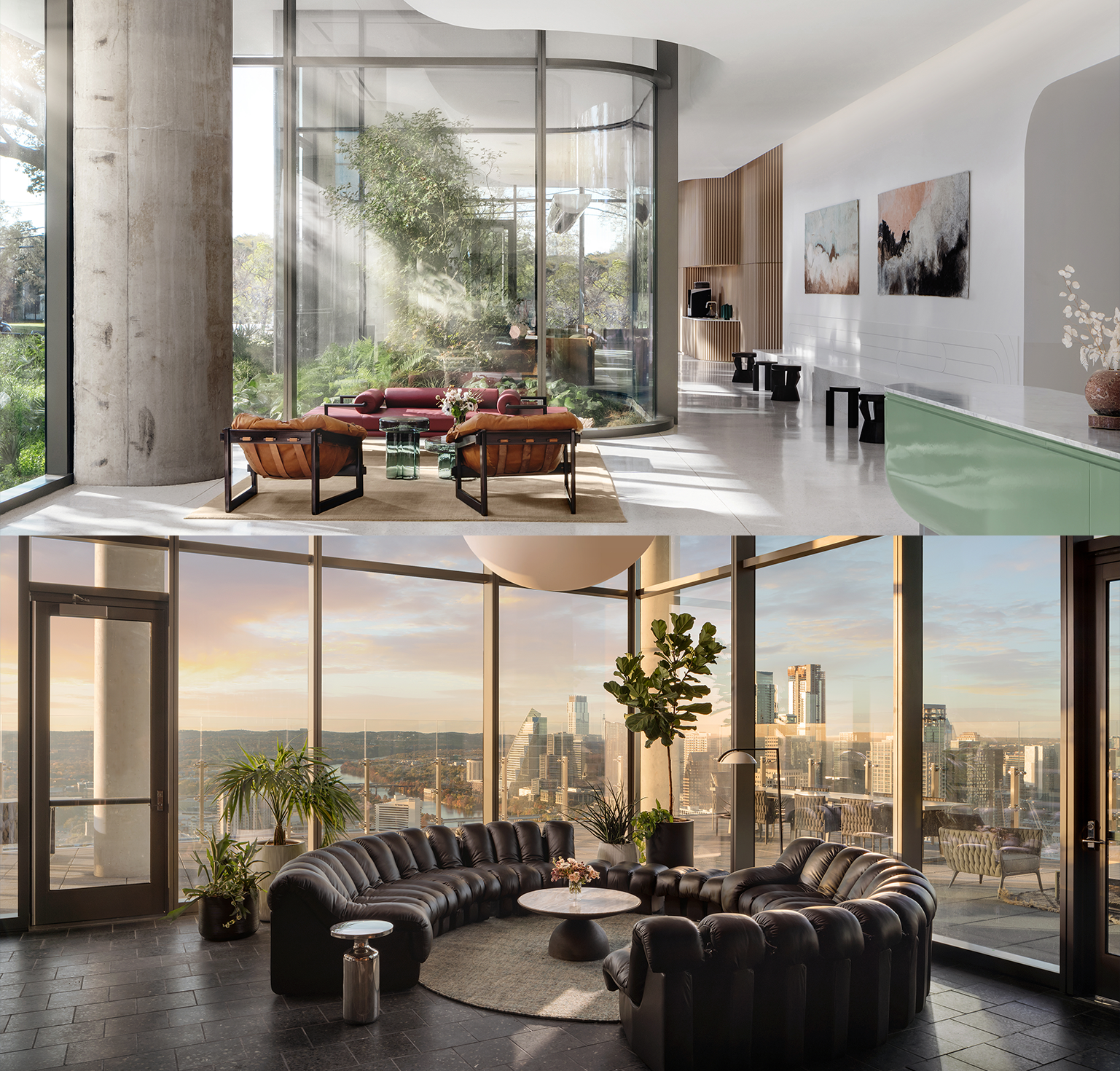 Interiors were designed by Michael Hsu Office of Architecture, and from the moment you step foot in the lobby, it's apparent that the design features bring the outdoors in with a sophistication that is appropriate to the building's urban setting. The lobby features a glass atrium, bringing nature into the space and creating a curated, natural backdrop. A poured concrete terrazzo floor recalls the gravel of the adjacent trail, further referencing the outdoors. A plaster ceiling with a subtly rounded shape like the underside of a boat features a chrome pendant that casts light onto the curved surface.
The color palette of the amenity spaces reacts directly to the project's elevation. It starts light and bright at the lobby level, with round forms and crisp edges as though it was shaped by water, serving as an extension of the outdoors. The level 11 spaces present pastel hues, encouraging comfort and leisure. The palette culminates with rich jewel tones on level 37, reflecting the space's violet crown views of the Texas sky. This level serves as a modern lounge, with a large, full moon-like fixture.
44 East Ave has created the next chapter in downtown Austin living. The amenity spaces combine nature and design with the idea of home. Given its incredible location, we are extremely proud to have created a natural and unexpected expression of what beautiful, livable, modern spaces can be.
One Oak (Final Homes Now Selling, Under Construction)
Austin, TX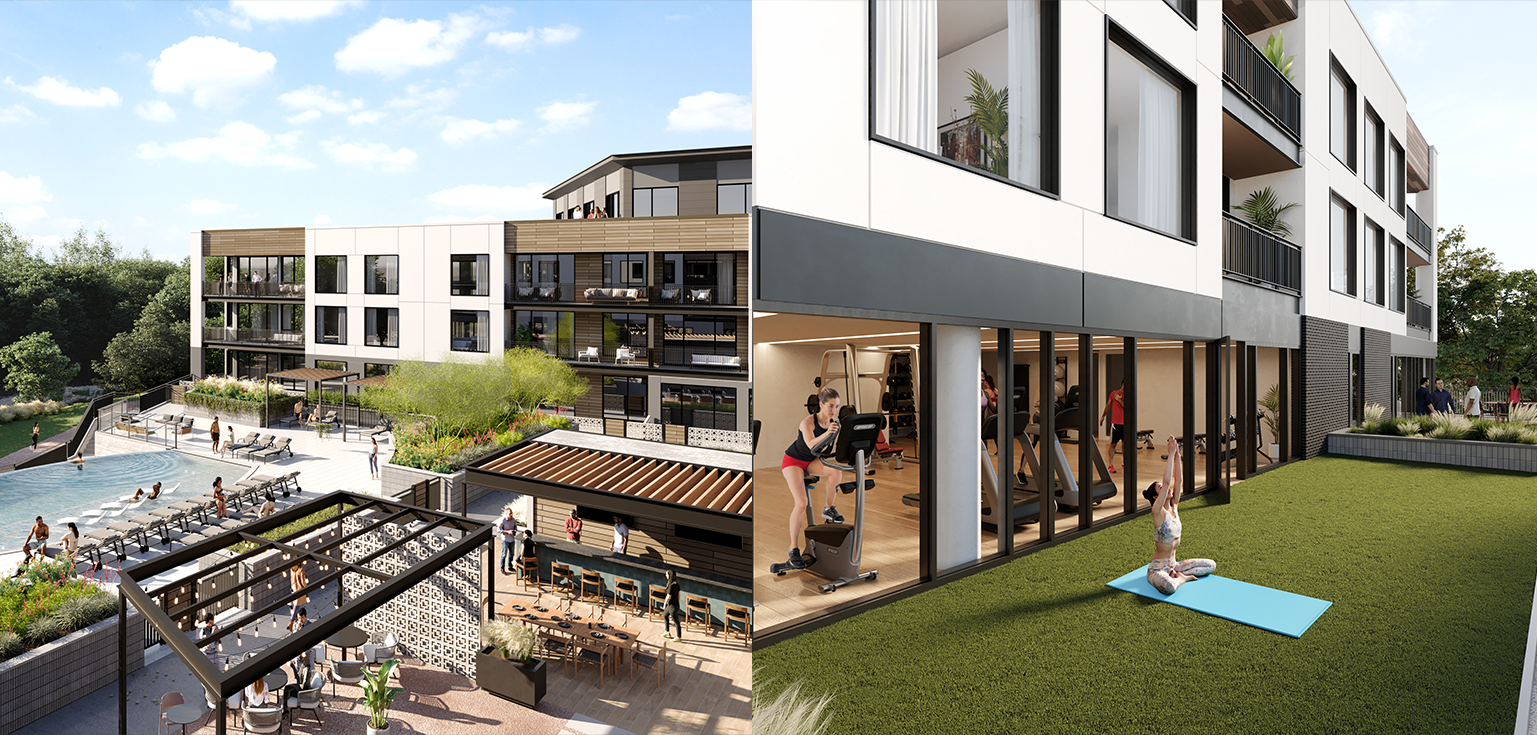 One Oak is set in Austin's Bouldin Creek neighborhood. This collection of homes will set itself apart through a combination of timeless architecture, sustainable building features, and an amenity offering that highlights the ample creek-side greenspace. These homes offer the opportunity to be part of a sustainable community while celebrating your own individual style, something woven into the fabric of Austin's culture. This highly coveted neighborhood is just a stone's throw from downtown, and offers the ideal balance between urban and natural environments. Building amenities take full advantage of this location too, with a Creekside lounge and pool deck, and easy trail access.
Towns on 145th (Now Selling)
Shoreline, WA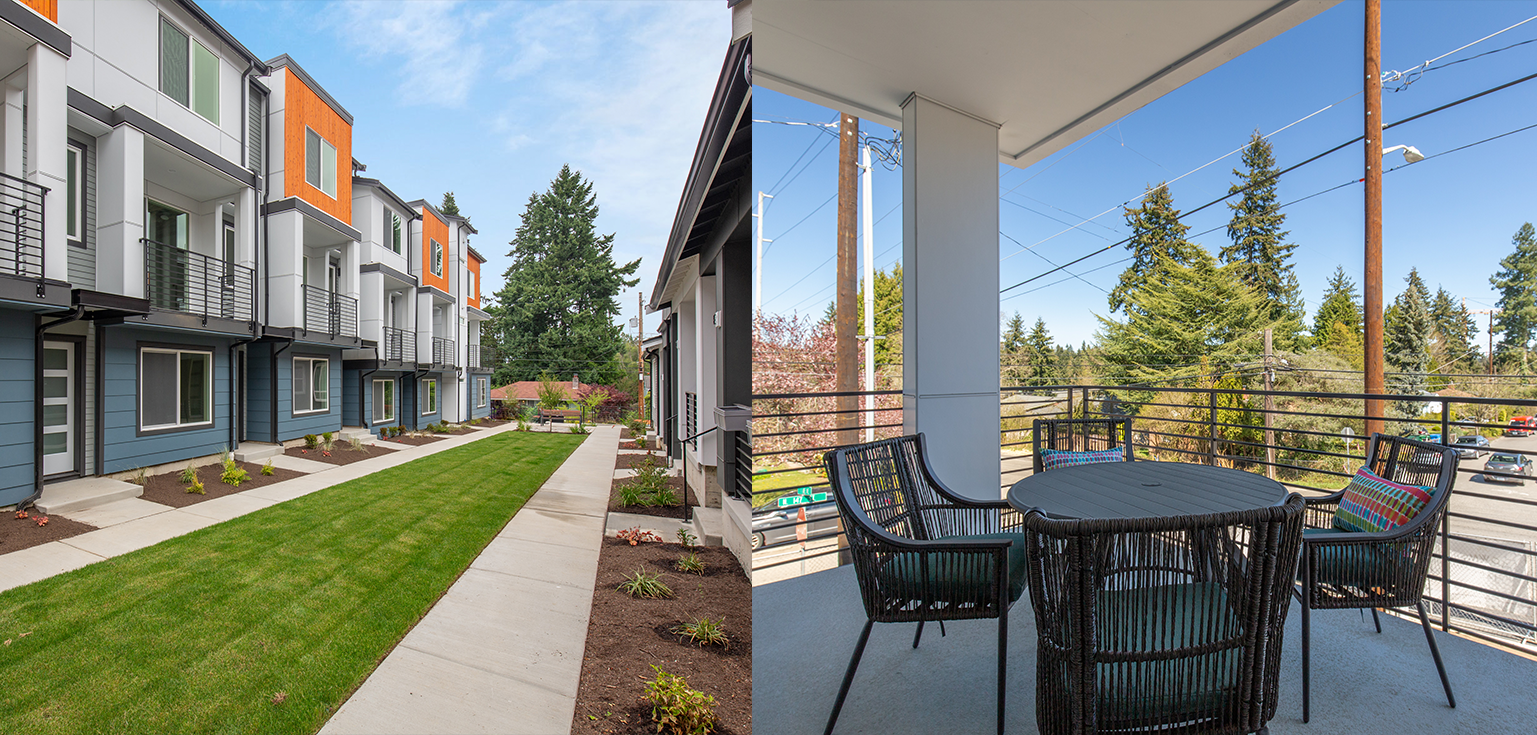 Ranked as one of the best places to live in Washington State, Shoreline is truly an extraordinary city. These 2 – 4 Bedroom Townhomes feature beautifully appointed interiors – but it's the outdoor spaces that really make them stand apart. Homeowners can enjoy the fresh air in the courtyards, or on their private patio or decks. This variety in spaces allow you to take full advantage of sunny days – especially important in a west coast climate.
City Homes (Now Selling)
Seattle, WA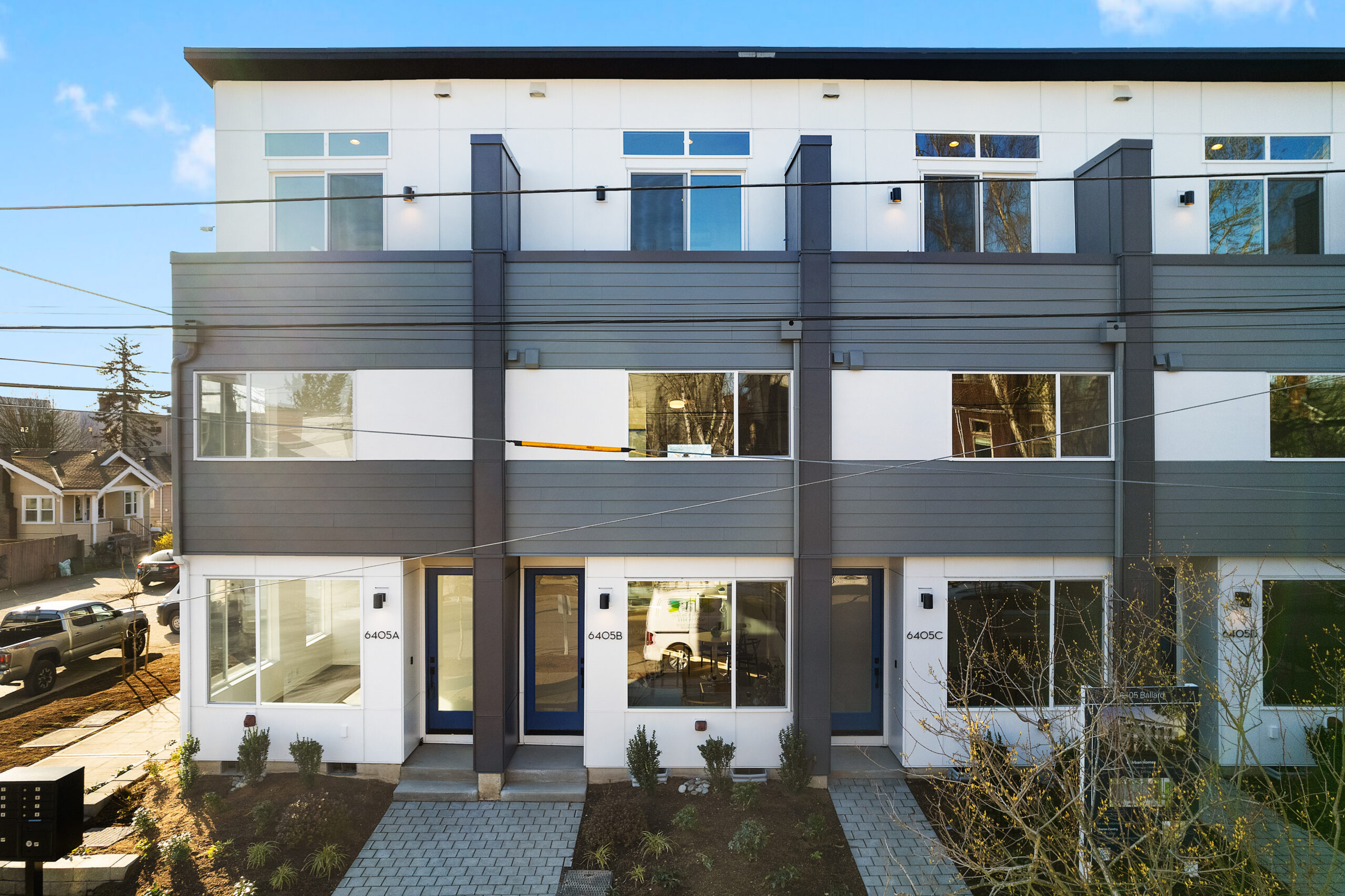 City Homes will feature rooftop decks, patios, and walk-out decks.
Amplifi (Now Leasing)
Fullerton, CA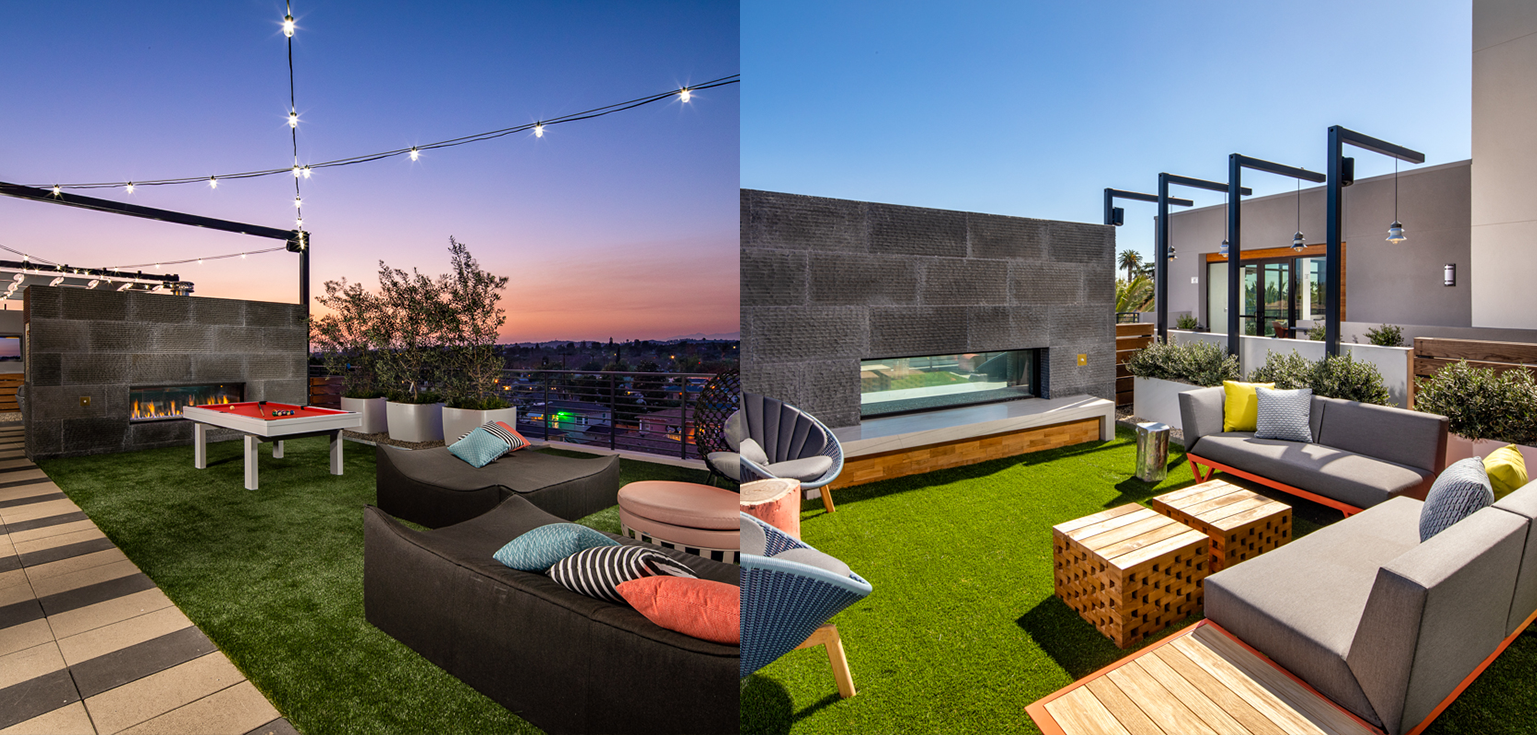 Coffee Deck and Roof top Deck
These modern apartments in Fullerton are the perfect suburban oasis on that takes apartment living to the next level. Modern architecture, luxury urban apartments for rent with shiny new everything, and uniquely creative amenities (including state-of-the-art fitness center, resort style pool, spa and cabanas, coffee and social lounges, rooftop decks, a bark park, and much more) will make this the ultimate place in Orange County to call home. It has an edge and playful spirit just like you. Enjoy your morning coffee on the Coffee Deck and watch the sunset from the rooftop.
MDL (Sold Out)
Irvine, CA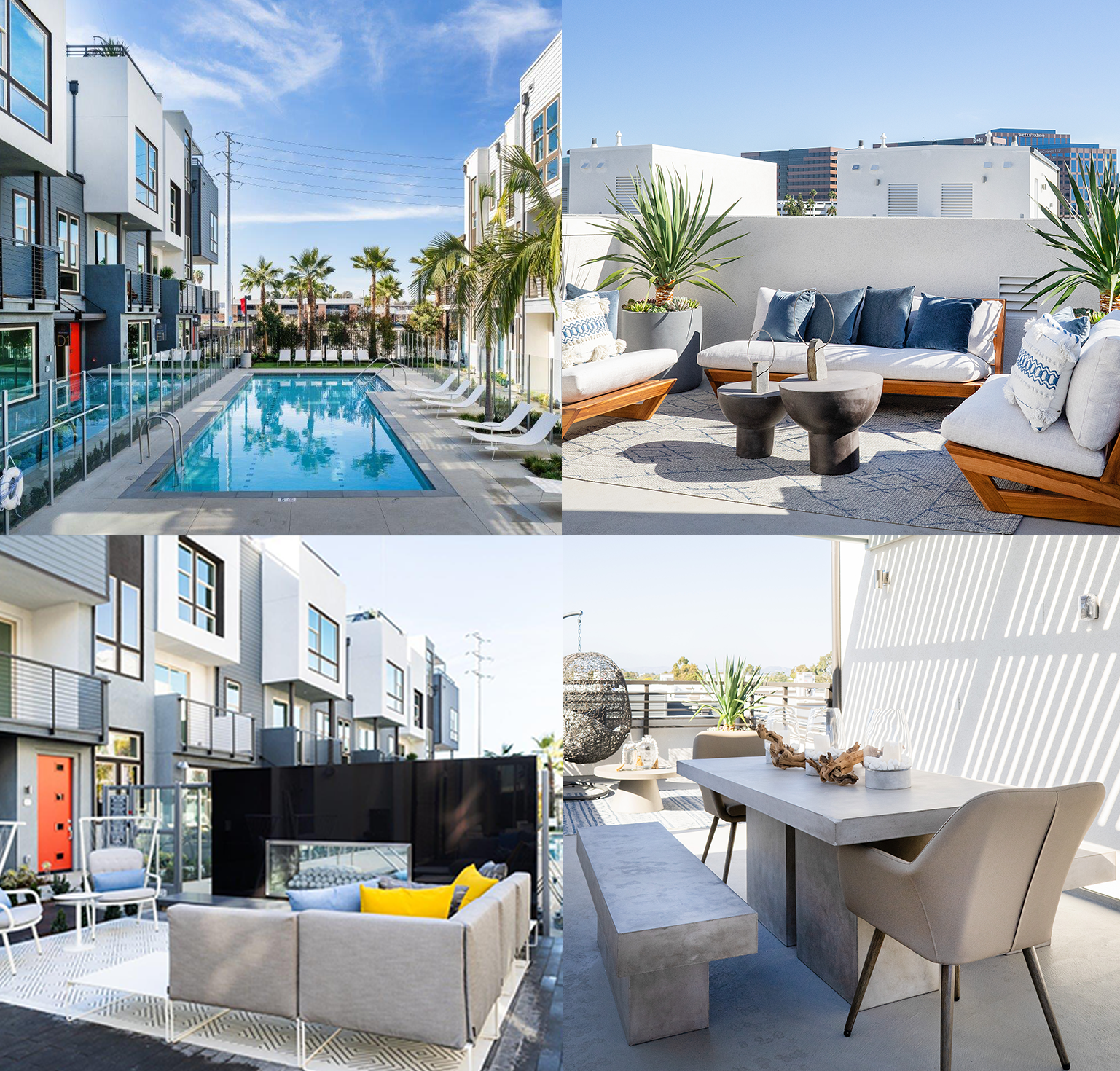 This townhome community in Uptown Irvine is modern living at its finest. The 3-storey homes feature sky lounges. And, the expansive outdoor spaces are the focal point of this community – with three central courtyards, private pool, clubhouse, barbeques, fireside lounge, dining and sitting areas and a bocce court. There's no shortage of ways to enjoy the outdoors and that California sunshine.