At Intracorp, we don't just build homes. Not by a long shot. Rather, we help build communities – ones that flourish on strong foundations. And now, thanks to the launch of the Intracorp Foundation, we steadfastly work with trusted partners to improve the lives of vulnerable youth and enrich the areas we call home in a meaningful, lasting way. As founder Joe Houssian says: "The Intracorp Foundation has the opportunity to do what Intracorp itself has done. To lead and to inspire." So, here's a region by region overview of where we will channel that focus.
Vancouver: Covenant House
Our partnership between Intracorp and Covenant House means sustained funding to assist homeless and at-risk youth downtown Vancouver as they find safe and affordable housing options. "We're very proud to contribute to housing the most vulnerable young members in our society," says Intracorp's President and CEO Don Forsgren. From organized Sleep Outs to their Backpack Program, "we have a long history of supporting this terrific organization." We are honored to commit $50,000 to the Rights of Passage Program, which helps youth move to independent living. Learn more about Covenant House, and the inspiring ways they are changing lives: www.covenanthousebc.org.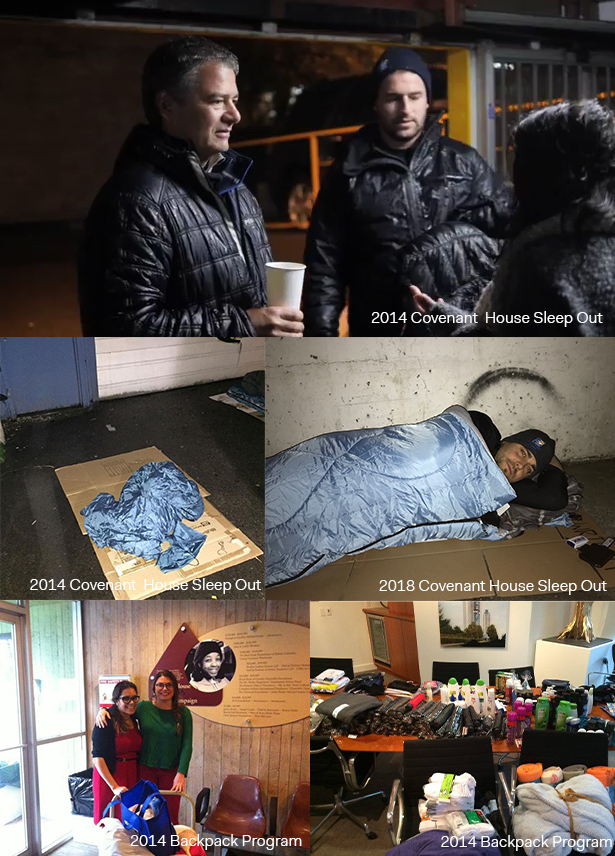 Seattle: Friends of Youth
The Intracorp Foundation is thrilled to announce our support of Friends of Youth, a non-profit agency dedicated to supporting youth and their families in King and Snohomish Counties. In August 2019, we were pleased to contribute $50,000 to their crucial programs. Learn more about the work of this incredible group: https://www.facebook.com/friendsofyouth.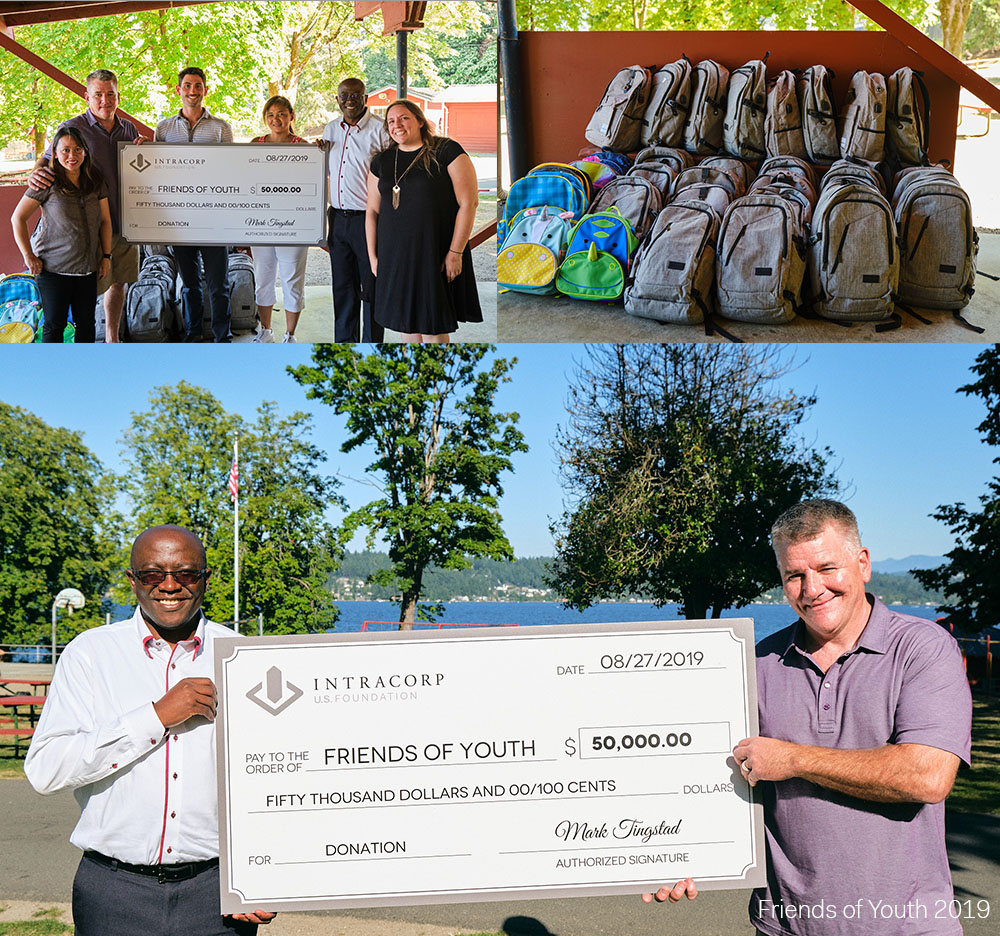 Newport Beach: HomeAid Orange County and Family Promise Orange County
The mission of HomeAid Orange County is simple. It's to "end homelessness by building new lives for families and individuals through housing and community outreach." For this reason, our support of their important work is a natural fit. We are honored to allocate $5,000, as a Gold sponsor, to the HomeAid Essentials annual Diaper Drive. Learn more about this amazing organization: https://www.homeaidoc.org/.
Similarly, the mission of Family Promise resonates as well. They offer a community-based approach to solving homelessness, by engaging both local community as well as houses of faith in the effort. Families in the program receive resources, support and training as they work towards self-reliance. We are thrilled to contribute $25,000 toward their goal to build The House of Ruth. Learn more about their outstanding contributions: https://www.familypromiseorangecounty.org/.