When Intracorp first had an inkling of how smart the City Home concept was, we began creating a short-list of dreamy, desirable Seattle-area neighborhoods that made the cut.
First up was Ravenna (cute, serene and aptly named for a picturesque hamlet in Italy), followed by the hottest of hot-spots, Ballard. After all of those collections were snapped up came homes in Wallingford, with its laid back style and uber-trendy eateries. Again, those too were gone in record time.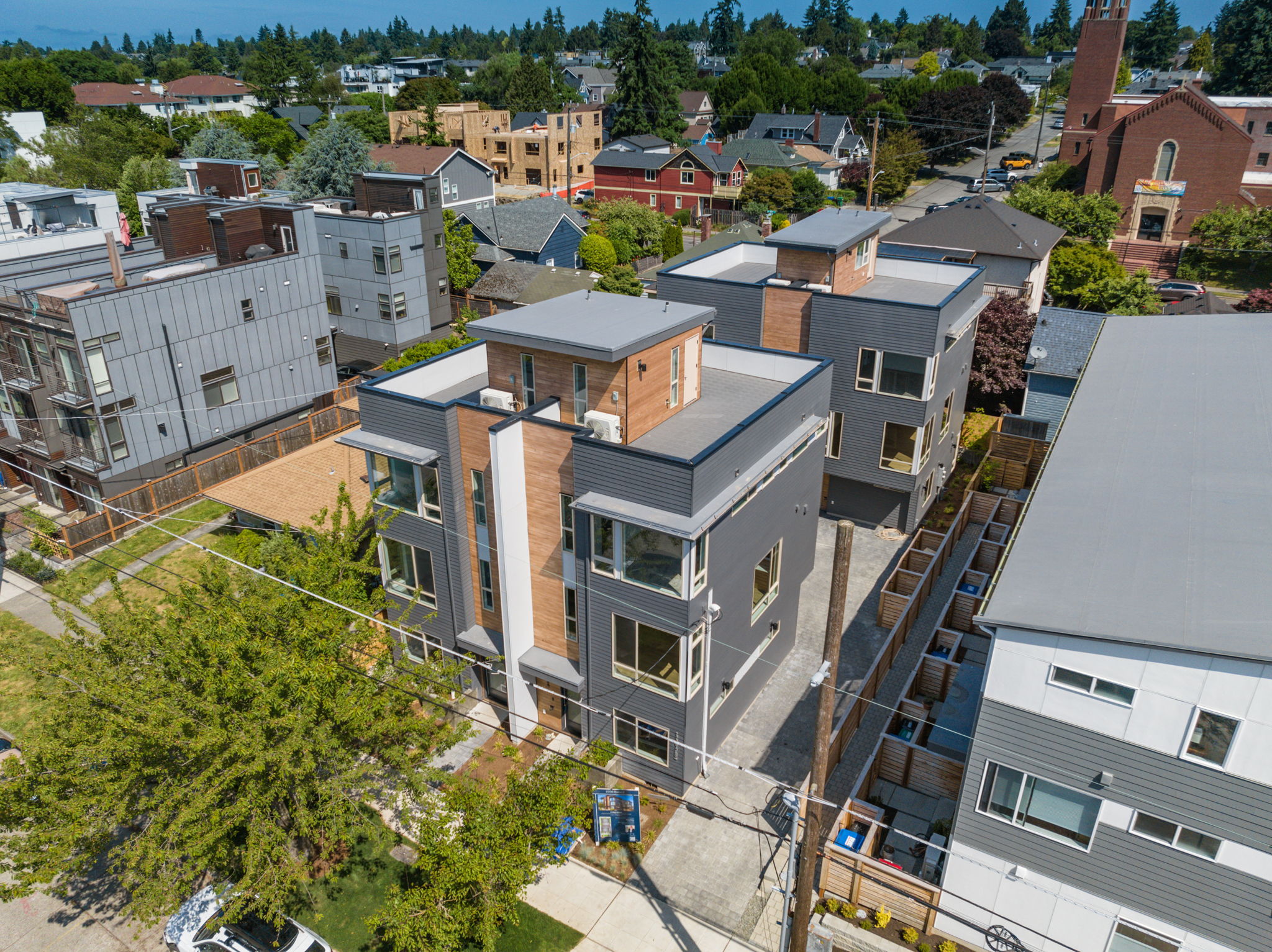 So, the next question, of course, is where to next?
A Big Hello to Queen Anne, White Center & Greenlake
The architecturally rich area of Queen Anne sure feels like a fit. This desirable, view-drenched neighborhood boasts the city's most spectacular mansions as well as its arts & culture scene. It's also where Seattle's most notable treasures are found — The Space Needle! Pike Place Market! — so watch for upcoming announcements for new City Homes landing here. They'll be popular.
White Center is another spot we're planning City Homes for, amid all the vibrancy and deliciousness that area offers. Truly, this here is a food scene. Papusas and tres leches cake from the Salvadorean Bakery and Restaurant? Yes please! Korean-inspired Bok a Bok fried chicken, a seafood boil cooked to perfection at the Crawfish House, the famous wings and thin crust at Proletariat Pizza — mmmm. We could go on and on.
Also up next, Greenlake. This suburban charmer hugs the shores of its namesake lake, which offers a nearly 3-mile shoreline path to get your fitness on. The fantasy of living so close to a swimmable, boatable, paddle board-able body of water is a huge draw for residents — so these homes will definitely grab people's attention. Check back for details.
Looking For Land
Maybe you're yearning for City Homes to come to a community you already love, and you've got a sweet parcel of land you think fits the bill. Great! We're choosy about location but, if you're keen to talk, reach out to us here to find out more.