There is no shortage of summer fun in Claremont! There's something special about summer that encourages locals and visitors alike to get out and enjoy live music, food & culture and community events while taking in the natural beauty of the region. This summer, get outside and enjoy the very best of Claremont – here, there's something for everybody!
Some events and activities to check out in Claremont this summer include:
For the nature lovers
California Botanical Garden
Throughout the summer, the California Botanical Garden offers events and classes like yoga lessons and family bird walks that celebrate, enrich and explore connections to California's native plants and the larger natural world. 1500 N College Avenue Claremont, CA
LEARN MORE

Claremont Hills Wilderness Park
The Claremont Hills Wilderness Park offers a five mile walking loop and smaller trails accessible throughout the summer.
4031 N Mills Ave Claremont, CA
LEARN MORE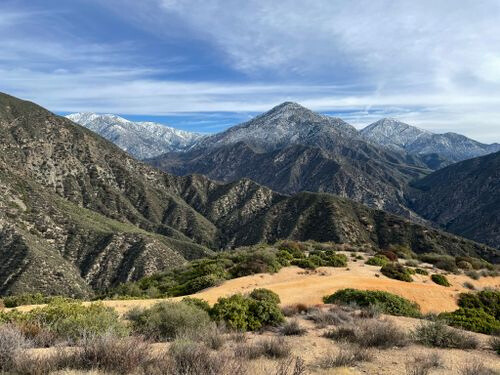 For the music aficionados
Folk Music Centre Concert Series
The Folk Music Center offers shows throughout the summer with bands like Tremoloco, an eclectic roots band to folk singer and three-time Grammy nominee, Peter Case. 220 Yale Avenue
Claremont, CA
LEARN MORE
Monday Night Concerts
From July 10 – August 28, the Kiwanis Club presents free weekly evening music performances in Memorial Park. Enjoy music from local groups like the Silverados, Hit Me 90s and Chico.
840 N Indian Hill Blvd Claremont, CA
LEARN MORE
For the artists and art lovers
Claremont Lewis Museum of Art
Be inspired, through education programs, events, collections and exhibitions from Claremont area artists. This summer enjoy the feature exhibit 'Ferne Jacobs: A Personal World' showcasing a pioneer in fiber arts.
For the little ones: The first Sunday of the month from 12- 4pm enjoy Free Family Day with free admission to ARTStation activities for kids.
200 W. First Street
Claremont, CA
LEARN MORE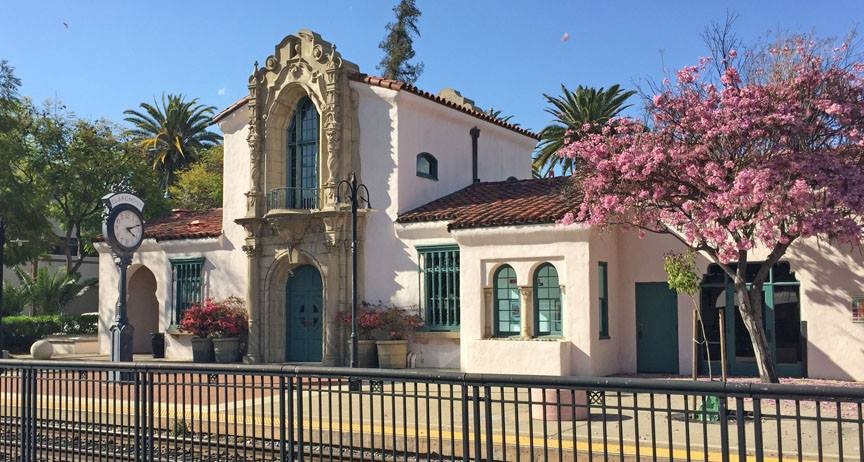 Claremont Art Walk
Explore a selection of local galleries every first Saturday of the month from 6-9pm in the Claremont Village. Enjoy original and featured artwork with like-minded art enthusiasts, free of charge.
Claremont Village, CA
LEARN MORE
For the foodies
Events at Claremont Craft Ales
Enjoy various events like yoga and bingo throughout the summer while enjoying an award-winning fresh craft beer in a cozy pub-like tasting room. 1420 N Claremont Blvd #204c Claremont, CA
LEARN MORE
Claremont Farmers & Artisans Market
Every Sunday from 8am-1pm enjoy fresh produce from local farmers and food producers at the Claremont Farmers & Artisans Market. In addition to tasty food, find clothing, jewelry, handcrafted items and more by rotating local artisans. Harvard Ave N Claremont, CA
LEARN MORE
For the theatre buffs
Claremont Midsummer Shakespeare Festival
This year the Midsummer Shakespeare Festival features classic productions of Measure for Measure and The Pirates of Penzance Thursdays to Sundays at 7pm from July 13-23.
Productions are performed in the Sontag Greek Theatre at Pomona College. E Bonita Ave & East 4th Street Claremont, CA
LEARN MORE
For the Family
4th of July Celebration
This two day festival features the Freedom 5000 1K/5K Run/Walk on Saturday, July 1 and the annual parade and festival on Tuesday, July 4. From 7am – 9pm on July 4th all ages can enjoy a pancake breakfast, parade, festival, fireworks show, and concert.
LEARN MORE
Movies in the Park
Every Thursday in July, The City of Claremont presents movies in the park. All shows are PG13 with popular favorites like Beauty and the Beast, Willy Wonka and the Chocolate Factory and the Minions. Locations vary, please check online.
LEARN MORE
With its wide range of amenities, arts and culture, education options and historic preservation, Claremont is a popular and highly desirable community. Docente, the newest development by Intracorp will provide 95 brand new homes, enhancing this already vibrant community. With single family homes, townhomes and duplexes with paseos and landscaped courtyards, there's something for everyone at Docente.
Learn more about Docente here.