For this year's holiday card, we partnered with a talented artist from Washington, Gretchen Leggitt. We were thrilled for opportunity to work with Gretchen again – we first collaborated with her on the vibrant mural at Ravenna88, an Intracorp community in Seattle.
Gretchen's murals, fine art and products depict her unique perspectives of the natural world, encapsulating the energetic movement of the elements and the nuanced geometry of topography. Many of her patterns and landscapes are reflections of her roots in the Southwest, along with the cultural and natural influence of her current home in the Pacific Northwest.
Her colorful murals can be found across the country, including the largest in the state of Washington.
Check out her beautiful holiday card design below!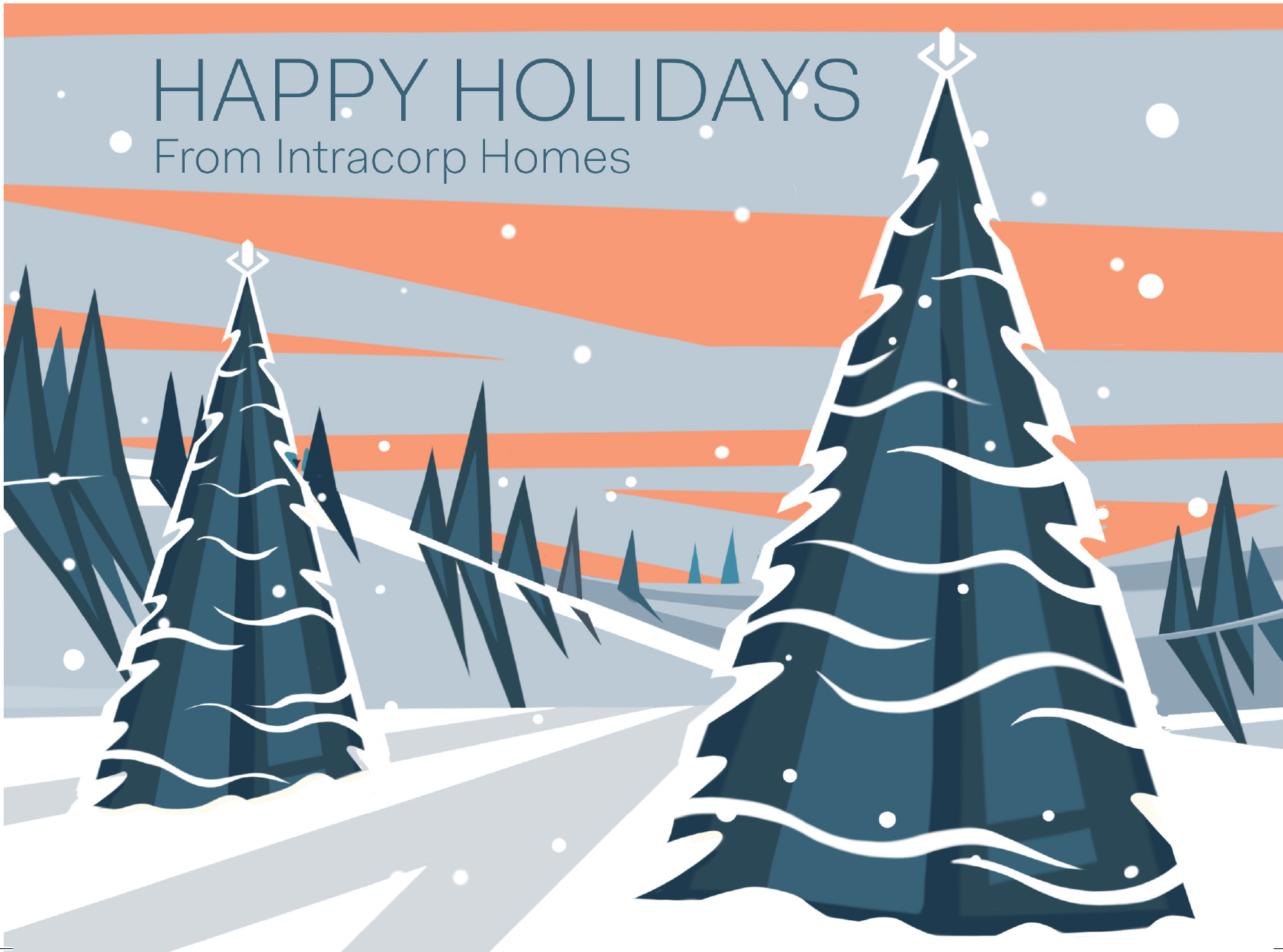 View her work at GretchenLeggitt.com