The Crystal Mall
4500 Kingsway, Burnaby
Open daily from 9:00 AM – 9:00 PM.
There are so many other amenities just steps from your front door at Telford on the Walk. In the unlikely event that you can't find what you're looking for at Metropolis at Metrotown, there is another option for any of your shopping needs: The Crystal Mall, located on the corner of Kingsway and Willingdon Ave.
One of the first things to note about this mall is the unique circular design with shops all around. In the open courtyard stands a statue of Arora – the ancient Greek Goddess of Dawn, sitting over the water of a peaceful pond. Crystal Lane is the "street" that runs through the central court of the mall on ground level, allowing entrance from north and south.
If you're in the mood for something to eat, you have come to the right place. Crystal Mall is known for its iconic food court! With a Chinese open market catering East Asian cuisine, and multiple other sit-down restaurants such as Kowloon Chinese Restaurant and Green Bamboo, you have a lot of options. You can also satisfy your bubble tea craving at ComeBuy Bubble Tea.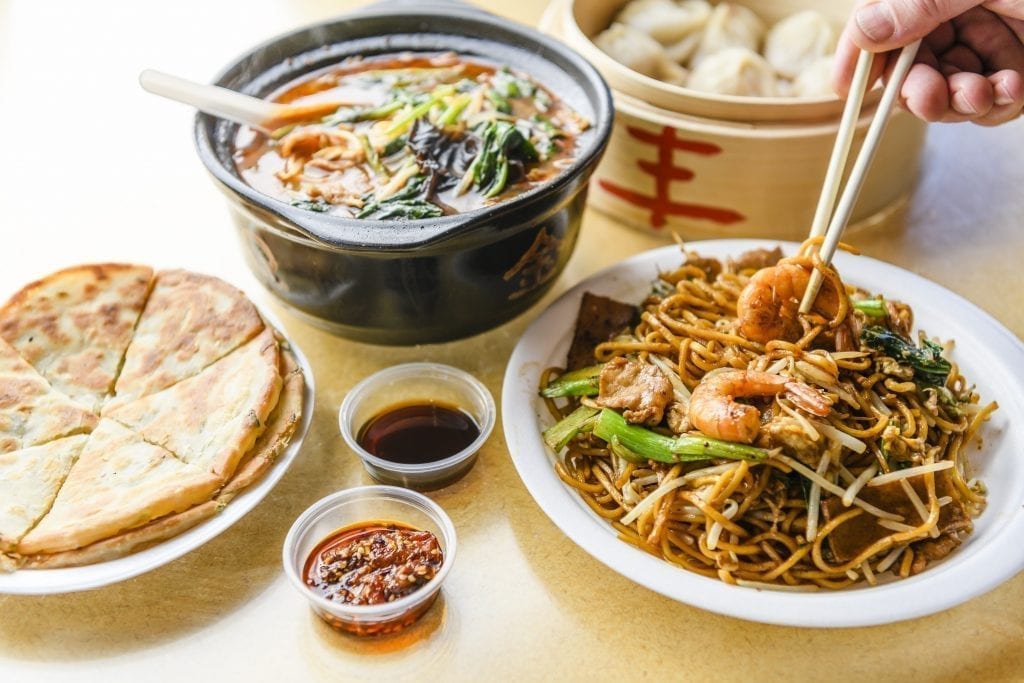 Also of interest is the "computer lane" on the first level, which sells computers and electronic parts. Come for repairs or a little browsing if you're in need of something techy.
With all these amenities just around the corner from Telford on the Walk, it's no exaggeration to say that Metrotown has everything. It is truly Burnaby's downtown, with cosmopolitan cuisine, arts and culture, world-class shopping, and every amenity you'd expect of an urban centre.