When the weather starts to warm up and you're craving for a cold treat that isn't ice cream or a Slurpee, look no further than bubble tea. Those small, chewy pearls of tapioca make for one of the most intriguing drinks to taste. In Metrotown, there's no shortage of bubble tea houses. One of our new favourite bubble tea spots in the neighbourhood is Truedan, a chain establishment that first opened in Taipei. We sat down with their team to learn more about what makes their beverages so unique.
Truedan is one of the most popular international bubble tea chain restaurants. Where and when did the store first launch?
We were established in 2010 and originated from one of Taiwan's most popular night markets "Shilin Night Market" in Taipei.
We love that Truedan's bubble tea is made using only natural ingredients. What makes Truedan (Jenjudan)'s bubble tea healthier than regular bubble tea beverages?
Unlike many other Taiwanese bubble tea chains, we only use fresh ingredients with no additives, including aroma or food colouring. Our brand is famous for using brown sugar as the main sweetness component for most drinks and since it is a natural sugar with a high amount of minerals, it's definitely a healthier choice. In fact, 90% of our drinks can have adjusted sugar and ice level, allowing customers to have flexibility with their drinks. We were also awarded a 2-star anti-additive by the anti additive association.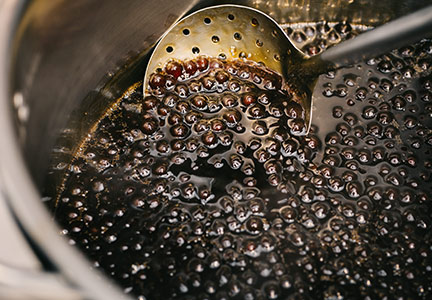 When did Truedan open its Metrotown location?
We are one of the newest addition to the Truedan family and the first one in Vancouver that uses the rebranded name "Truedan" and design for the decor. We opened in May 2021, so a little less than one year and we're really happy to be in this friendly neighbourhood. Our first anniversary is also coming up in May, so definitely stay tuned for all the in-house promo and events! 
What is the most popular menu item at your Metrotown store?
Our signature "Brown Sugar Pearl Milk" and "Thai Tea Latte" are our best sellers, but if you're into fruit tea, recently our newly released "Golden Pineapple Jasmine Green Tea" is a hit too. Of course, our most popular menu item is "pearls" and you can add them as a topping to almost all the drinks. 
What do you love most about the Metrotown neighbourhood?
Everyone is friendly and welcoming! We didn't open too long ago but we already have many returning customers and some have already ordered from us over 100 times.