By Parimal M. Rohit  –  Staff Writer, Austin Business Journal
Metro Austin's housing inventory reached the one-month mark in August, according to the Austin Board of Realtors — the highest level in about one year. That was still far short of the six months considered healthy, but it was a step in the right direction. Vancouver-based Intracorp Projects Ltd. is one of the companies rushing to put more units on the ground, and it's doing so with density in mind.
Intracorp's 44 East, a 50-story condo high-rise in downtown Austin's Rainey Street area, officially topped out Sept. 24. Meanwhile, the company plans to start selling the 106 condos at its One Oak project in South Austin's coveted 78704 ZIP code within the next few weeks.
Both developments should be open within the next two years, with 44 East set for occupancy by spring 2022 and One Oak ready in 2023.
These and other projects represent a full pipeline of future condo projects, but for now supply still significantly trails demand. Condo inventory was 0.8 months as of June, according to Texas Realtors.
44 East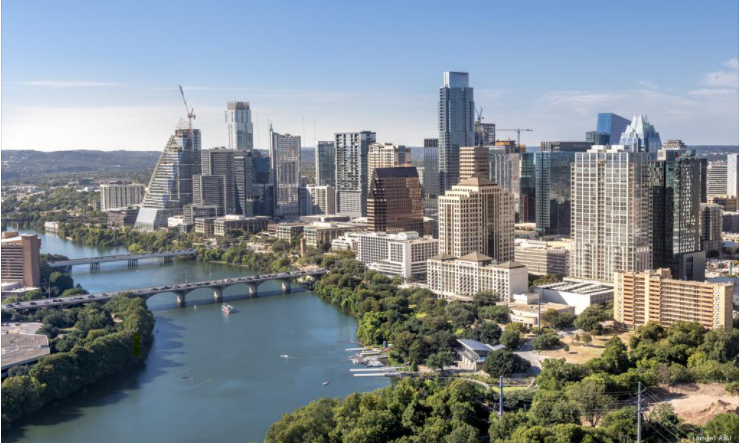 The 309-unit 44 East project, which has been under construction since late 2020, now strikes a dramatic silhouette in the skyline. The final beam has been placed at the highest point of 44 East, making it one of Austin's tallest buildings. Two other residential high-rises — The Austonian, at 56 stories, and The Independent, at 58 — are the only other skyscrapers of at least 50-plus stories.
That makes 44 East Austin's third-tallest building by floor count, although some buildings in the city have large spires that give them extra height.
The ranking will soon change, of course, when 6 X Guadalupe tops out. The mixed-use tower will rise 66 stories at the corner of Sixth and Guadalupe streets once completed.
All 309 units within 44 East have been purchased. Residents are expected to begin moving in as early as the spring of 2022.
Tulsa-based FlintCo LLC served as general contractor on the project, while Austin-based Urbanspace Real Estate + Interiors, helmed by CEO Kevin Burns, oversaw condominium sales.
Intracorp secured a $194 million construction loan for the project in May 2020.
44 East is part of the rapidly changing Rainey Street Historic District.
Lincoln Ventures, according to a Sept. 29 post on Instagram, has proposed a 49-story residential high-rise with 600-plus apartment units at 80 Rainey St. Others that appear attached to the development are Austin-based Wuest Group as civil engineer and Kansas City-based JE Dunn Construction Group as general contractor.
Urbanspace, meanwhile, was given the green light by Austin City Council to build a 51-story, 400-unit condominium tower at 90 and 92 Rainey.
Another condominium high-rise, tentatively known as The East Tower, is planned for 84 East Ave. The 41-story residential building is being developed by Austin-based Pearlstone Partners and New York-based ATCO Properties and Management.
One Oak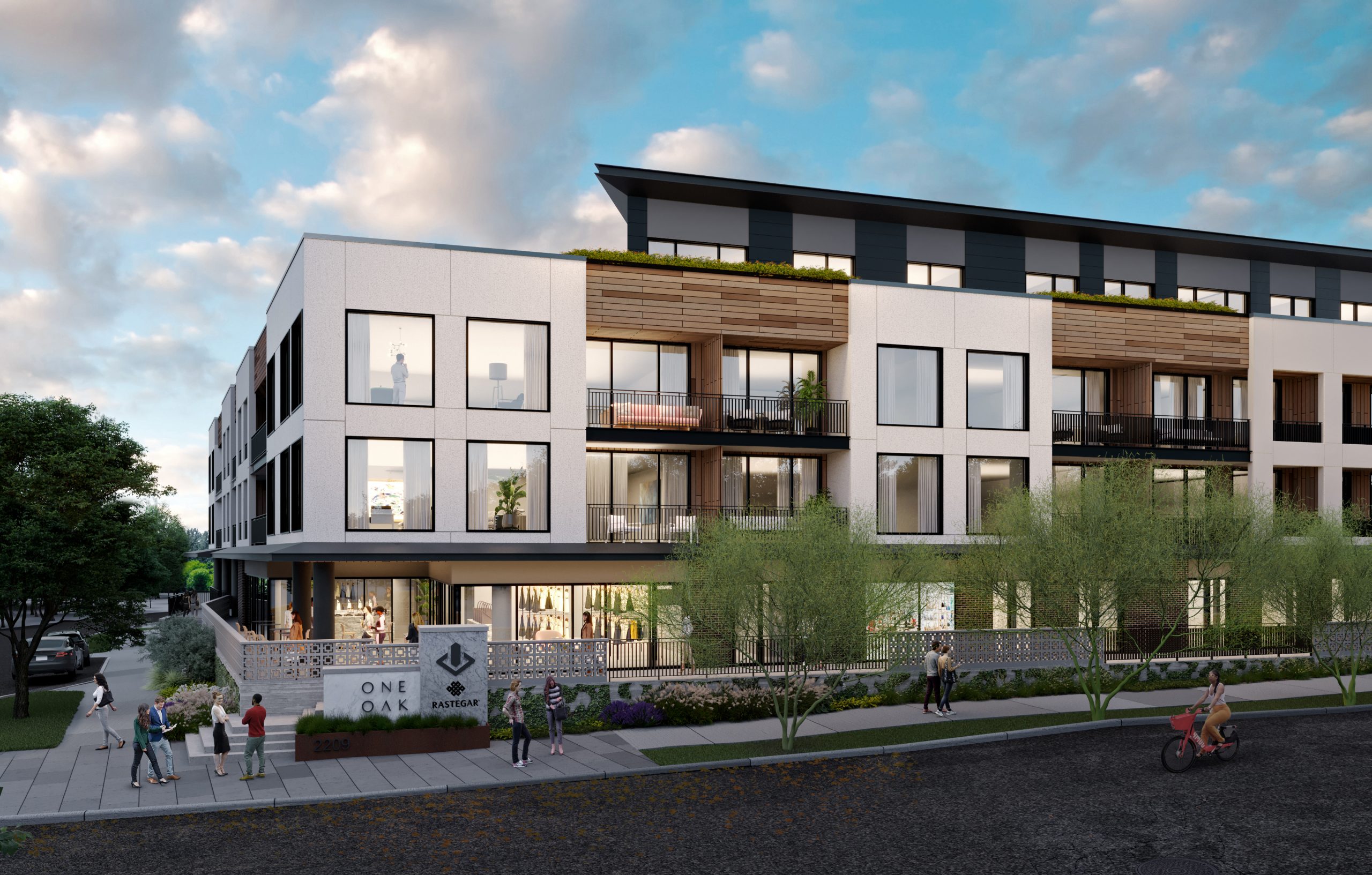 The 106 units at One Oak, at 2209 S. First St. in the Bouldin Creek neighborhood, will range from $400,000 to $1 million.
The 106 units at One Oak, at 2209 S. First St. in the Bouldin Creek neighborhood, will range from $400,000 to $1 million.
"We see a lot of demand for people who want to live in urban environments, maybe in places other than downtown," Intracorp Texas President Brad Stein said.
Stein said One Oak balances access to an urban lifestyle with providing a getaway from the hustle and bustle of the big city.
Ground breaking for the 221,000-square-foot One Oak development is expected to take place in early 2022, with the first residents moving in at some point in 2023.
Intracorp is developing One Oak with Rastegar Property Company LLC, helmed by Ari Rastegar. Rastegar purchased the One Oak site, the former home of the Slackerville retail center, in 2019, from an entity connected to World Class Holdings, the firm of embattled real estate investor Nate Paul.
Financing for One Oak is being provided by San Antonio-based Frost Bank.
Other Intracorp projects are in the works and will be announced later, according to Stein.
Read the full Austin Business Journal article here.