There's still something special about getting a holiday card in the mail. This year, we partnered with a local artist in each of our regions to showcase their beautiful work! Check out their designs and more information on each artist below.
Here is a little bit about them:
1. Vancouver, British Columbia – Joanne Hastie
Joanne Hastie is an artist based in Vancouver, BC. Her art is primarily colourful landscapes and cityscapes of the beautiful Pacific North West. Living in British Columbia, she is inspired by mountain landscapes, sunlit forest trees and busy city streets. Her paintings are of places she has have been from experiences marathon running, road cycling, mountain biking and traveling.
Learn more: https://joannehastie.com/
In her design of our BC holiday card, she captures Belpark looking festive with the north shore mountains in the background. This year, we sold out at this Westside Vancouver community, and moved in our 120 homeowners.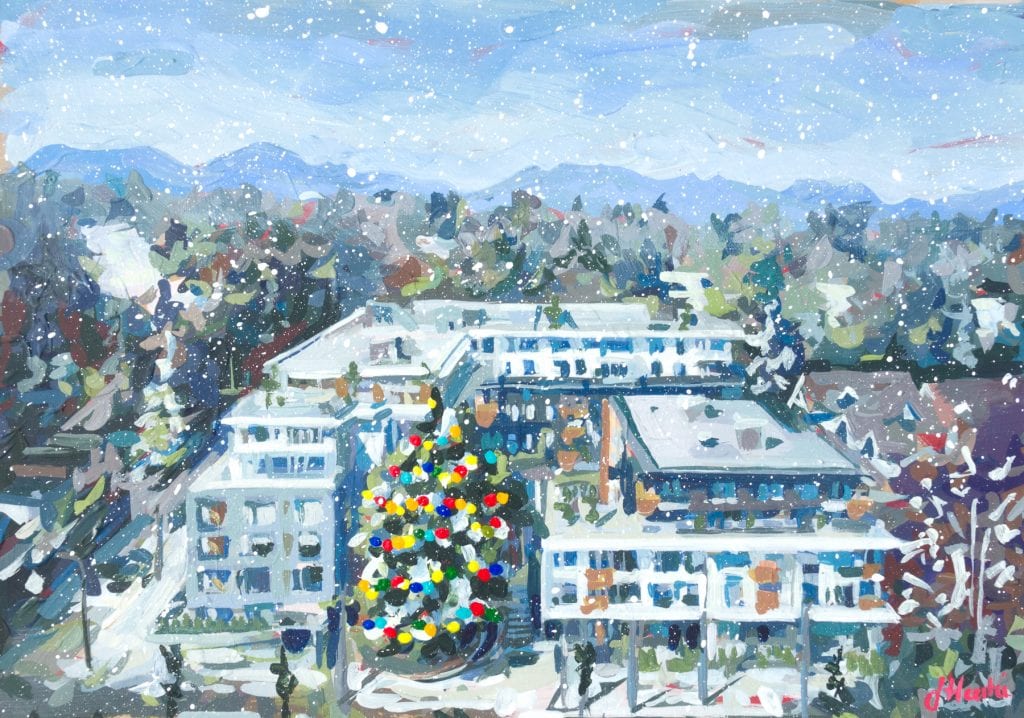 2. Seattle, Washington – Katie Phipps
Katie Phipps is a graphic designer that specializes in branding and has worked with Intracorp on many property identities in the Seattle area. Katie is always looking for ways to incorporate unexpected elements and bespoke details into her design work.
Learn more: http://www.katiephipps.com/
This holiday card design shows the interiors at Kelkari, reimagined for the holiday season.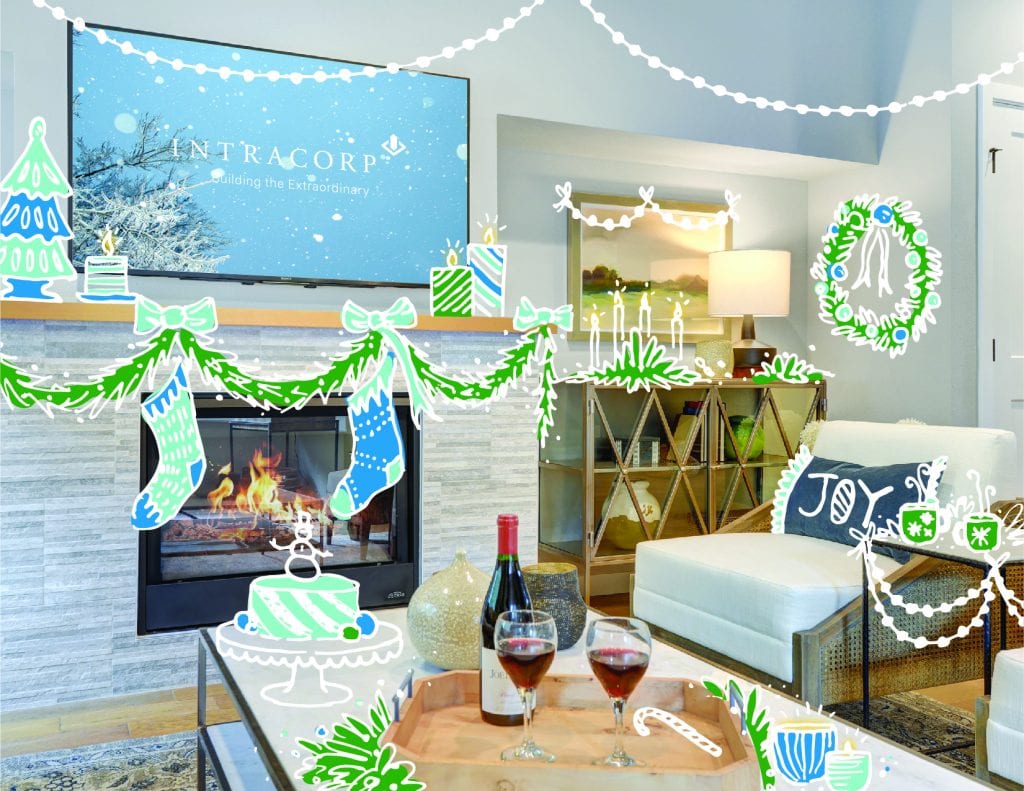 3. Newport Beach, California  – Ladyfolk Studio
Kimberly Heimbach, best known for her whimsical watercolor illustrations and unique Watercolor and Wine workshops, is the creative illustrator behind Ladyfolk Studio. She is inspired by finding and creating beauty in the everyday. Kimberly strives for her art to be an infectious light of joy and to inspire others to embrace their own creativity.
Learn more: https://ladyfolkstudio.com/
Year-round sunny California weather is perfect for taking advantage of the poolside at MDL. Illustrated on this year's holiday card!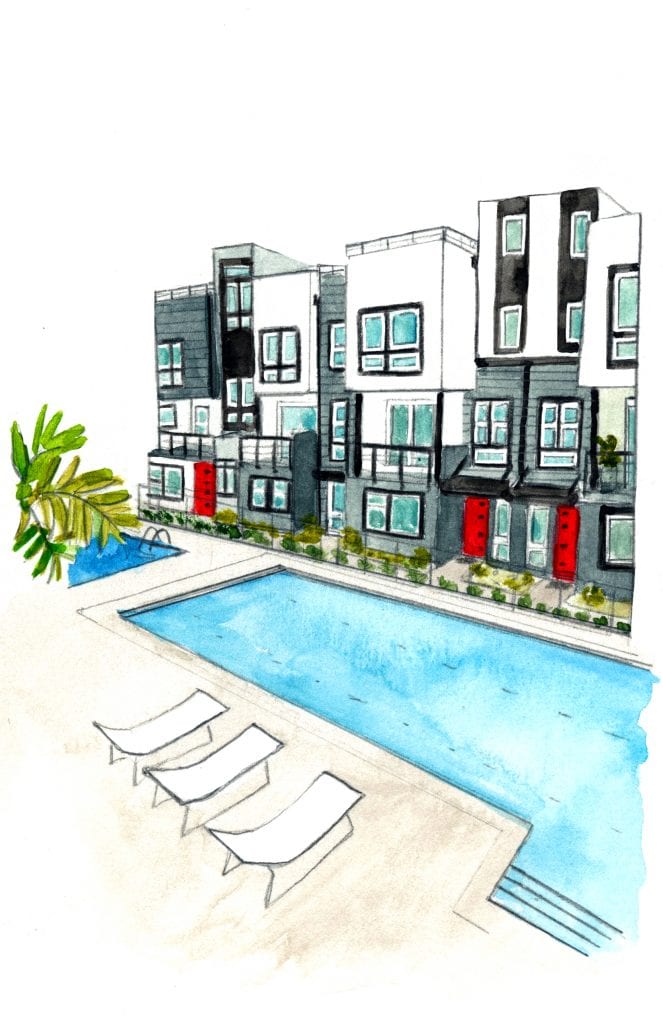 4. Austin, Texas  – Robbie Polk
Robbie Polk is the Creative Director at Urbanspace in Austin, Texas.
Our Austin card design highlights some of our favorite local small businesses.