We sat down with our Maywood sales team to answer some of their most asked questions about buying pre-sale in Metrotown. We are excited to share this information with you to consider when deciding on purchasing your pre-sale home.
Is it a good time to buy?
If you are looking to find your home in the next few years, it is important to recognize that mortgage rates are currently at historical lows. With the cost of borrowing being lower than ever before, it has enabled many first-time home buyers to find their new home at Maywood. And, other buyers who are looking for a home with more space – whether it's a home office or extra bedroom – are finding that they have more options to choose from because of these record low rates.
The combination of increasing rental costs coupled with lower mortgage rates has resulted in many people who are currently renting beginning their home search. It's a great time to do this. For example, on a $550,000 home with 20% down, and a 2% interest rate, mortgage payments would be approximately $1,865/month*. Average rental prices are currently sitting at $1,900/month in the area. With such a small gap between rental costs versus mortgage costs, there are more and more people considering a purchase now, before interests inevitably creep back up.
What is the current market activity in Metrotown?
Recent activity in the local real estate market has shown how resilient the Greater Vancouver housing market is. Here are some facts that are worth noting:
The 3,643 homes sold during the month of September 2020 is the highest selling September in Vancouver's recorded history! This represents a 56.2% increase over the 2,333 homes sold in September 2019. Indicating a very healthy market.**
2,333 homes sold Sept 2019. 3,643 sold in Sept 2020. That's a 56.2% increase, which indicates a healthy market**
Sales to active ratio listings ratio for September 2020 is 27.8% (above 20% means upward pressure on prices)**. These numbers reflect a considerable confidence in the market.
Purchasers are finding homes on the market that suits their needs, at price levels that work for their budgets.
What do mortgage rates look like now?
The most recent rate cuts from the Bank of Canada translated to lower mortgage rates, which means you may be able to consider a bigger, newer or more expensive home than you would have just a few months ago.
Our partners at RBC and TD have rate holds in place, which allows you to purchase a home today, lock in a pre-approval (and in some cases a firm approval). This provides the certainty that you will qualify for a mortgage at their "capped rate" or lower at completion, when you take possession of your new home.  Many new homeowners like the security that this rate-hold provides. Learn more about the RBC rate holds here.
Here is a rate snapshot from some of the major banks:
(Taken from the APR 5 year rates on the banks' websites)
RBC – 2.250% fixed
TD – 2.16% fixed
BMO – 2.21% fixed
HSBC – 1.92% fixed
CIBC – 2.10% fixed
TD Variable 1.99%
BMO Variable 2.09%
RBC Variable 2.130%
HSBC Variable 1.82%
CIBC Variable 1.88%
TD 24 month builder rate
3 year: 3.19
4 year: 3.24
5 year: 3.34
Why buy a pre-sale home?
Do you prefer a brand-new home without need of repairs or renovations? Do you need more time to get your financing in order before taking on a mortgage? Are new amenities important to you? Do you enjoy modern comforts such as air conditioning, heated bathroom floors, and electric vehicle charging stalls? Do you value being able to select your home without having to deal with a bidding war?
If you answered yes to any (or all) of the above, then buying pre-sale is likely a great option for you.
Going the route of purchasing a pre-sale provides the opportunity to purchase future real estate at today's price. When looking at popular cities with constant population growth (like Greater Vancouver), the general trend of housing prices is to increase over a long period of time. If you are in need of a home to live in and to call your own in the future, choosing to buy a pre-sale home can help reduce the stress and uncertainty that you may encounter in the future. It also means less stress now since you can typically avoid getting into a bidding war with others over your preferred home.
What should I know about the developer of my presale home?
There are a lot of choices when it comes to buying a presale home. Doing you research on the developer is important to understand what you can expect from them once you've made the decision to purchase, while you wait for your home to be built, and what happens after they hand you the keys.
How many homes have you built in the area?
Understanding the history of the developer is not something to be overlooked. When you are buying from a reputable and experienced developer you can feel confident in knowing they will deliver the home you've purchased.
Intracorp has built 7 Metrotown communities, more than any other development company. Our experience and history in the area provides extra peace of mind to our homeowners, knowing that we are committed to the long term.
How will we know our home will be delivered to our standards?
Before you move into your new home, you will be given the opportunity to do an Orientation to point out at deficiencies.
We pride ourselves on maintaining industry leading results when it comes to delivering finished homes. Our Homeowner Care team is there every step of the way, ensuring you are well informed prior to completion, providing a friendly experience while moving in, and also there for our Homeowners afterwards as we tend to any warranty needs. 
What's the communication like between buying my new home and completion?
Buying presale means that there can be a long time between when you purchase your home, and when you get handed the keys. You'll want to ensure that your developer is committed to communicating with you every step of the way.
At Intracorp, we're proud of our homeowner experience and communication. We know buying a home is one of the biggest decisions you will ever make. We make sure to stay in touch at every step and keep you up to date on the building process. Ask us more to find out how we keep homeowners in the loop.
What other buildings have they built recently?
Looking to past communities has delivered in the area (and beyond) will give you the assurance you need that you will find your home sweet home with the developer, and understand the level of quality, commitment to design and detail that they've delivered in the past.
Learn more about Intracorp's latest communities in Metrotown, Metroplace and Silver.
Learn more about available homes at Maywood on the Park.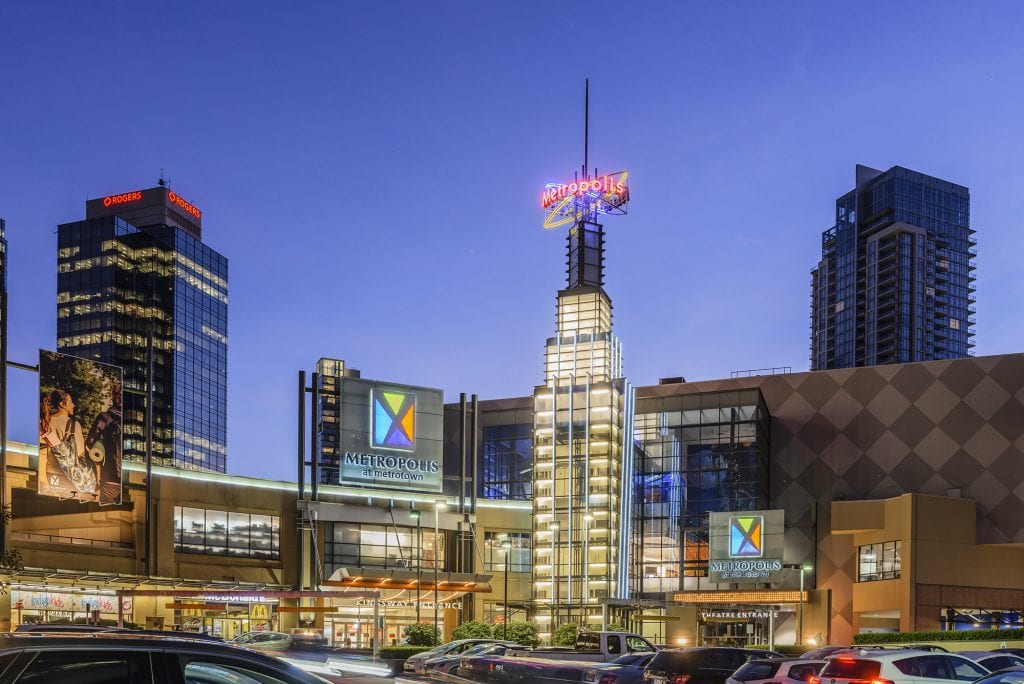 *Based on RBC Mortgage Payment Calculator (25yr amortization, 2% fixed rate, monthly payments).  
**Stats taken from REBGV website