Belpark Site Superintendent, Matt Bouwman gives us a look into the construction behind the "web wall" and how his team has brought the architects' vision from drawing, to rendering to real life. It's a feature we know our Belpark homeowners will enjoy seeing everyday. We're excited to give you an idea of the work and extraordinary measures that went into making it reality.
Tell us more about the "web wall" at Belpark.
It's not just architectural, it is also holding up the slab above. Because they are on an angle, the steel required to take the load from above is very heavy and intricate. The first wall took a month to complete. There are three web walls throughout Belpark, and each is unique.
What was required of your team in building this feature at Belpark?
A lot of forethought was needed to make sure the product would look it's best once completed. Everything from what type of plywood to use, and how to cover the nail holes in the plywood prior to pouring needed to be considered. Usually, in construction the saying is "measure twice cut once;" this web wall was more like "measure five times cut once." We are happy with the way it turned out in the end, and know homeowners will be too.
Architectural Drawing

Rendering

Final Product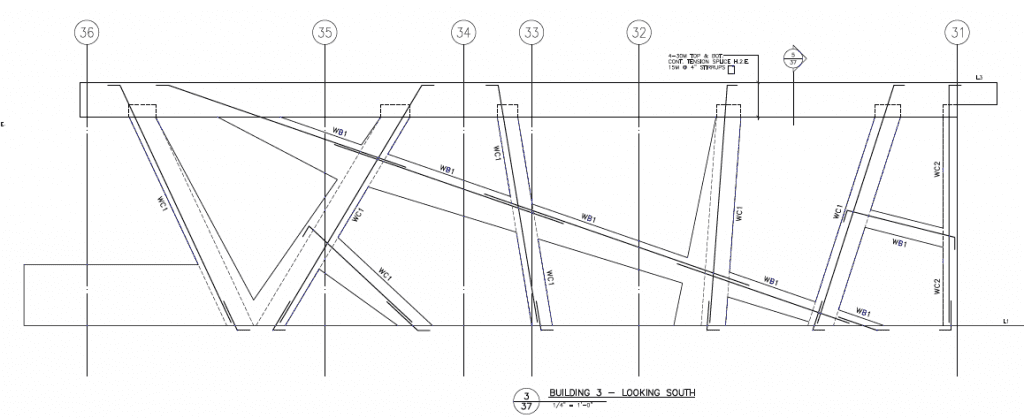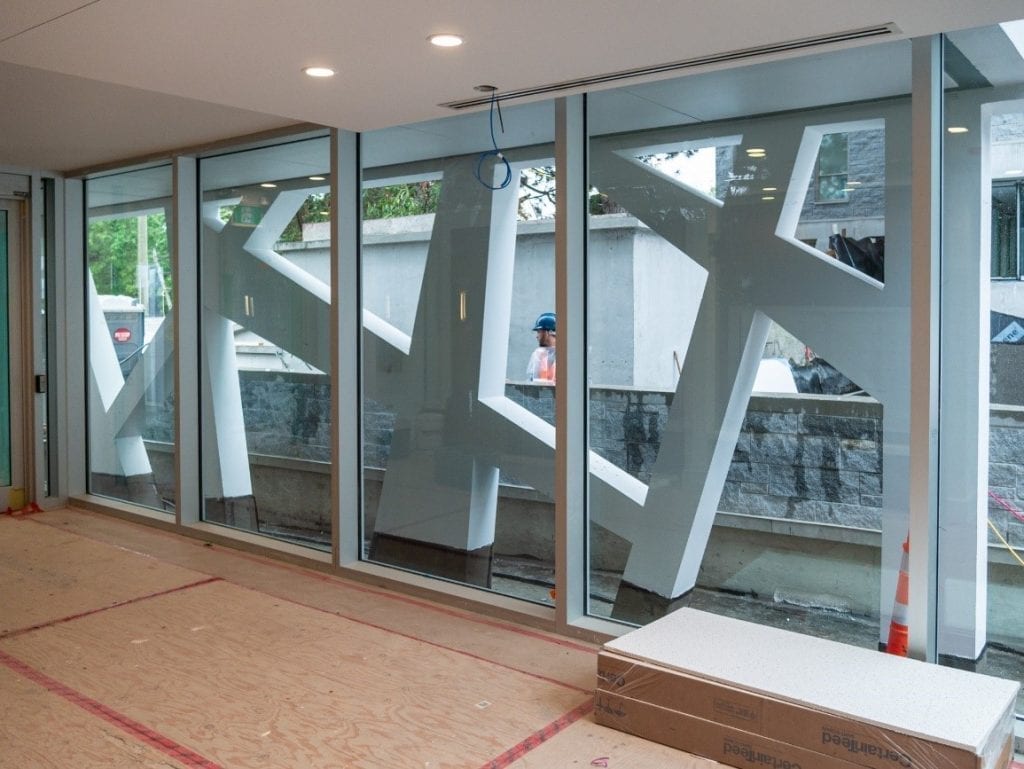 Extraordinary homes. Extraordinarily built.
Learn more about Belpark here.