It's hard to believe that it's already time to start thinking about going back to school. We've partnered with @onesweetpiece, a local Coquitlam mom of two who knows all too well how stressful this time of year can be for parents and kids alike. Here are some tips she has for you about getting ready for back to school.
Favorite stores for back to school shopping
In Coquitlam Centre Mall I love shopping for kids' clothes at Children's Place, Carters & Uniqlo. I always stock up on a lot of the basics like leggings and sweat pants for each child and I've found that Uniqlo items have held up very well. We usually head to The Gap Factory Store and adjoining Old Navy which are both right across from the mall. My son loves the skinny jeans from The Gap as well as the chinos from Old Navy.
Tunic tops and casual dresses are a must in my daughters' wardrobe and we love finding cute styles at Old Navy. One final place I like to check out is Joe Fresh at both Superstore locations in Coquitlam. I always grab a few sets of new PJs for the kids and I really love how they fit my children. The cute designs always make them so much fun to wear.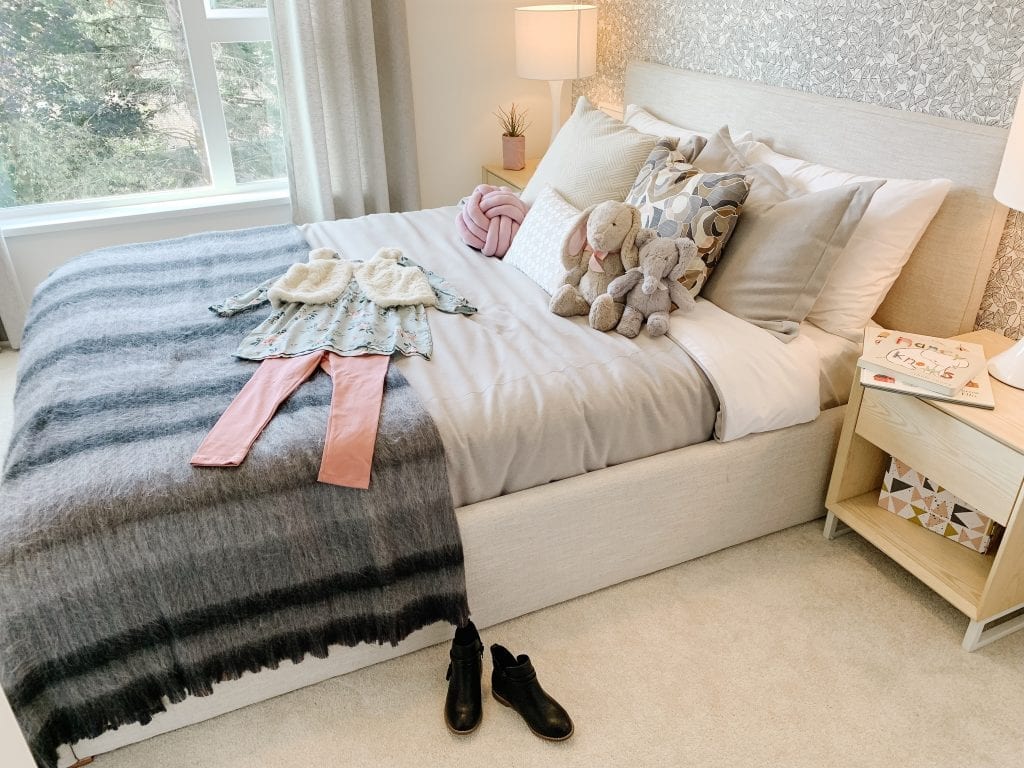 Advice to give your kids on the first day of school
I have been a kindergarten teacher for almost 10 years, so before I even became a parent I understood how children felt when it came time to go back to school. Emotions are high, nerves are acting up, excitement is taking over, it is all new and fresh and somewhat unknown.
Reassure your children that the very first day of school is always short and sweet. Start by them they will be seeing a lot of familiar faces, their previous years teachers and of course all those friends they made that they have missed over the summer.
Healthy packed lunch ideas
I love packing lunches the night before. It saves me so much time in the morning. Mornings can be a very busy time in every household and having lunches all done the night before brings me a little relief. But do what works best for your schedule!
Bento boxes, bento boxes, bento boxes!!! Lunch kits that have compartments are my absolute favorite. I also recommend using reusable silicone Ziplock style baggies for my kids too, not only do they look oh so cute but they are great way of reducing your carbon footprint. I grabbed a couple packs last year at Homesense and also found some online.

All children have personal preferences on what they like to take to school but I always like to have fresh fruits and veggies in their bento box and a sandwich of their choice. I like to always switch up their sandwiches by using different breads, croissants and even tortillas. Making sure our fridge is fully stocked on Sunday makes the week always run smoothly.
Tips for preparing for back to school
This has worked for me as a parent and a Kindergarten teacher!
Start establishing a bed time routine a couple of days before school reopens.
If your child is entering school for the first time talk to them about expectations, rules, & their responsibilities within a school community.
Throughout the summer teach your child to become more independent. Remind them that they will need to responsible for their belongings and will learn new rules.
Get them excited about going back to school. Include them in the back to school shopping, whether it is for supplies or clothing & have them help with their lunches. They are never too young to help out.
If you have a child that doesn't do well with separation, visit the local library or bookstore and grab a few stories that you can read together during the summer. I personally love "The Kissing Hand" & "Llama llama Misses Mama."
You may also want to get your kids used to being away from you for a few hours at a time (if they haven't done this before). Leave them with a close friend or family member for a couple of hours and reassure them that you will be back to pick them up.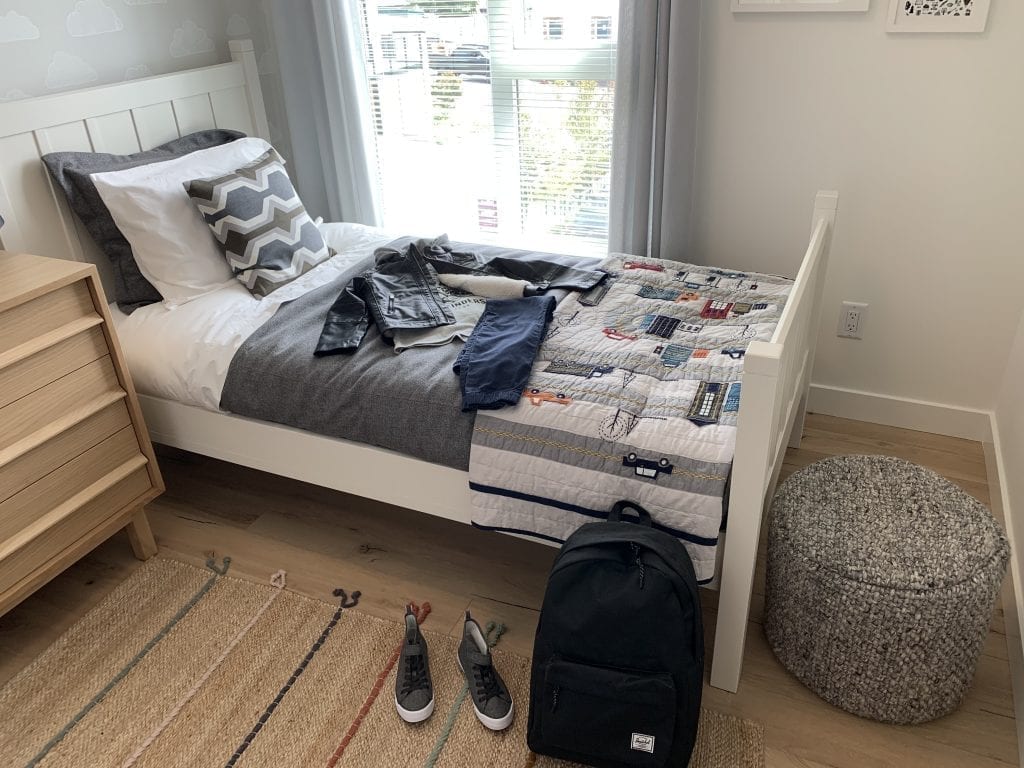 Learn more about Aalto Townhomes here.