Intracorp is no stranger to the Metrotown neighbourhood. Maywood on the Park is Intracorp's 8th building in the Metrotown area. You've probably passed by one of our buildings without even realizing it. Below are some extraordinary facts about Intracorp's history in Metrotown.
Extraordinary Facts:
Intracorp built its first tower in Metrotown in 1993 (Gas prices were only $0.52 then!)
Once Maywood is complete, Intracorp will have built a total of 1,671 homes in Metrotown.
Intracorp has built more towers in Metrotown than any other developer.
We've had many happy homeowners purchase at several different Intracorp communities in Metrotown – we're excited to see some familiar faces at Maywood on the Park.
The next time you're in Metrotown or if you're already out there, keep an eye out for an Intracorp building.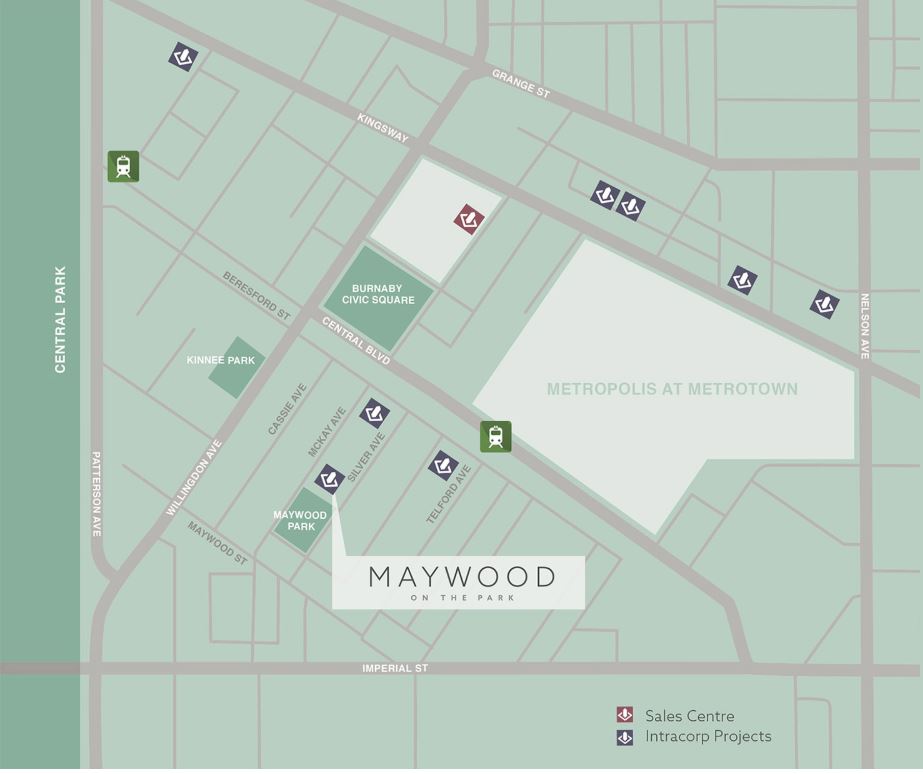 Maywood on the Park
6463 Silver Ave., Burnaby
Silver
6333 Silver Ave., Burnaby
MetroPlace
6461 Telford Ave., Burnaby
Centrepoint
4808 Hazel Street, Burnaby
The Metropolitan
5885 Olive Ave., Burnaby
The Lexington
4657 Hazel Street, Burnaby
The Madison
4689 Hazel Street, Burnaby
Newmark
4888 Hazel Street, Burnaby