We interviewed the Belpark site superintendent, Matt Bouwman. He gave us a look into the construction behind the "web wall" at Belpark.
What was your first project with Intracorp?
This is my first project with Intracorp but I live in a past Intracorp development, Highland Park, and I love it!
What's happening on site at Belpark?
We have completed the building 2 structure. The exterior framing and windows have now started. Building 1 structure is built to level four out of five.
What is your favourite part of the construction process?
Doing the structure is fun but there is nothing better than passing Occupancy and seeing all the beautiful finished suites and manicured landscape of a project you've spent the last 2 years on.
Tell us more about the "web wall" at Belpark. (Photos of the "web wall" below)
It's not just architectural, it is also holding up the slab above. Because they are on an angle, the steel required to take the load from above is very heavy and intricate. The first one took a month to complete.
What was required of your team in building this "web wall" at Belpark?
A lot of forethought was needed to make sure the product would look it's best once completed. Everything from what type of plywood to use, and how to cover the nail holes in the plywood prior to pouring needed to be considered. Usually, in construction the saying is "measure twice cut once;" this web wall was more like "measure five times cut once." We are happy with the way it turned out in the end!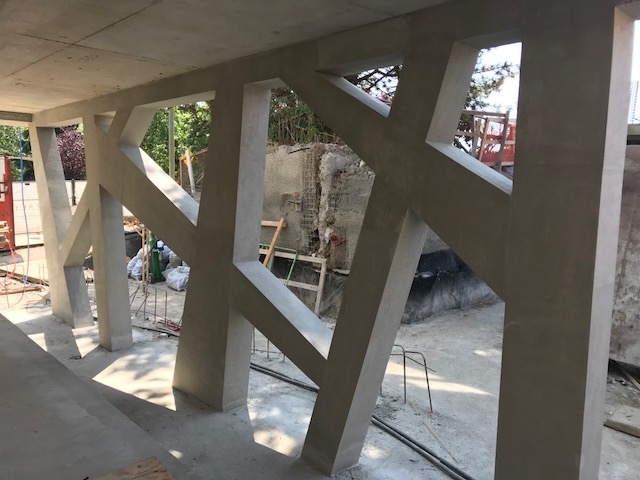 Extraordinary homes. Extraordinarily built.
Learn more about Belpark here.