I have been part of the Intracorp team for 28 years now, and it has been an incredible journey. I very quickly saw the importance of values in making critical business decisions. Any decision or choice an individual makes is fundamentally values-driven, and this has been confirmed by 750,000 surveys in 152 languages that Intracorp's friend David Allison conducted to build the global Valuegraphics Database*.  And obviously, there are a lot of decisions to be made. The importance of shared values has been part of our decision-making since I started, but as we grew, we formalized our values and integrated them more into our business processes. Clearly identified values, values practices, and team alignment continue to be the foundation of our success.
Building homes and communities is a team endeavor, as was defining our five Values and the Value Practices that go along with each (learn more about our Values and Value Practices HERE). It's great to say that we value "Respectful Integrity" but by doing what we say we're going to do, meeting deadlines, and keeping partners informed, we show our team members, partners, and community that we are starting from a position of respect.
Ensuring our team is filled with diverse, yet values-aligned members, and holding each other accountable to our company's common set of values has been essential in ensuring Intracorp is making the right decisions and choices. For organizations, Values become beacons that help their people navigate the complex and dynamic world in which business operates. Thousands of decisions and choices are required to be made by our Intracorp team members to create an extraordinary community. We love delivering design-driven communities, but really, each community is values-driven first. If we ensure our team understands, embraces, and practices our values we can be more aligned and make decisions faster.
I hope you enjoy the articles in this Issue of Extra, each of them is inspired by one of our five Values.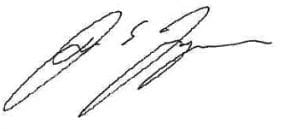 Don Forsgren, CEO
*P.S. If you'd like to be on the friends & family list for David's new book, The Death of Demographics, you can sign up HERE.