We are thrilled to announce that Intracorp B.C. President, Evan Allegretto, was named one of the province's most influential business leaders in Business in Vancouver [BIV]'s BC500.
BC500 features business leaders who have a notable impact on B.C.'s communities, industries and economy. They are visionaries, innovators and trailblazers. They embody the values of modern leadership: engagement, trust, corporate citizenship, inclusion and innovation. Some of them are household names; some of them are well known within their industries. All of them influence life and business in British Columbia.
This is a well-deserved recognition for Evan's leadership in B.C.'s real estate industry.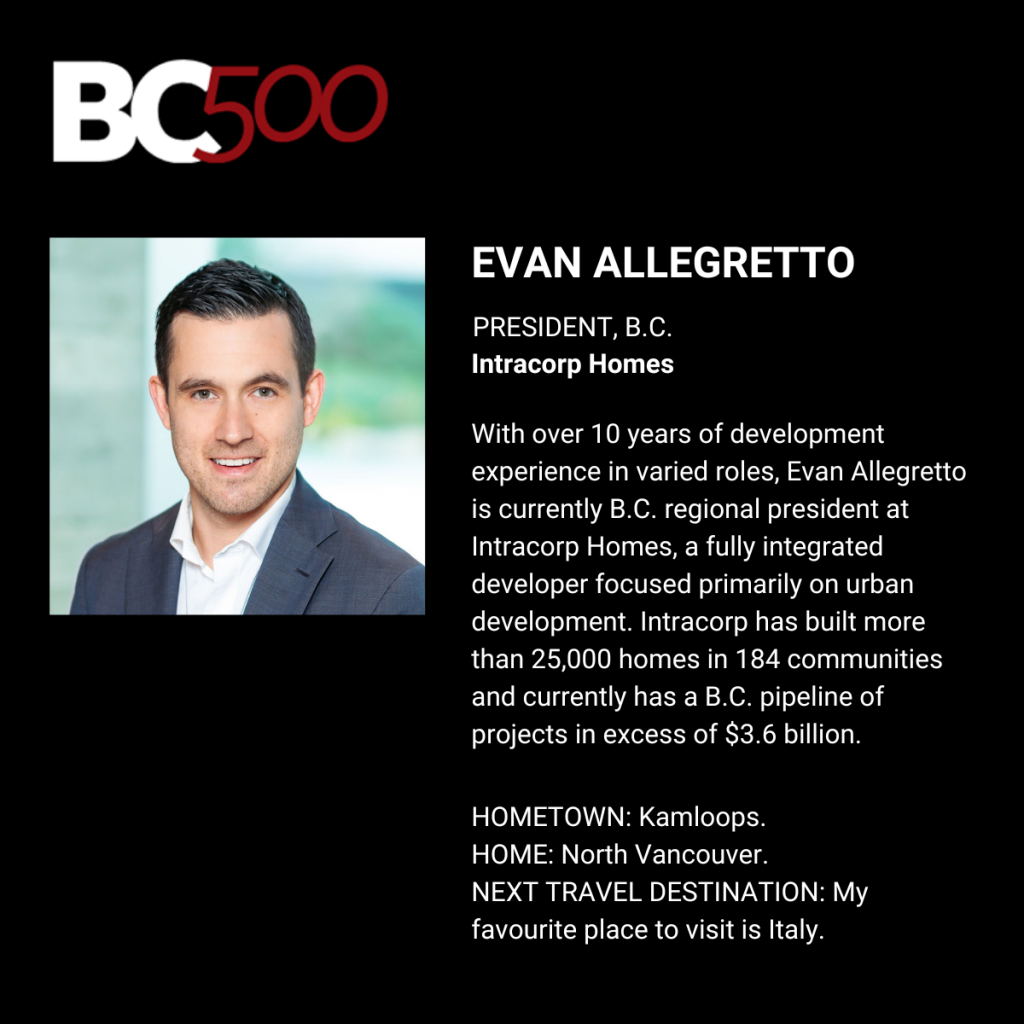 Read more here.