We sat down with Kevin Yang, the Executive Director at Canada SCORES Vancouver, to learn about the great work they do to support youth in the lower mainland. We couldn't be happier to support this fantastic organization, learn why below.
Tell us a little bit about Canada SCORES, and how you work with young people in the lower mainland?
Canada SCORES is a local grassroots registered charity with a mission to inspire youth to lead healthy lives, be engaged students, and have the confidence and character to make a difference in the world.
We offer a unique free after-school program that support children (grades 4-7) by combining soccer, poetry, and community projects. We bring children together in teams through the sport of soccer. These same teams come together in the classroom to build their reading, writing, creative skills, and self-expression through the art of poetry. And finally, we cement the program by working with the children on projects to help their communities.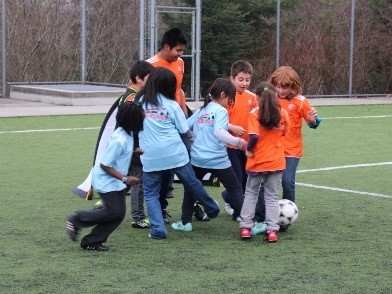 What is your role – and what is your favourite part of it?!
As the Executive Director, my main responsibility is to fulfill our vision of empowering children to reach their full potential. I oversee the planning, implementation and evaluation of our programs, secure funding for our operations, and build brand awareness. I began my journey with Canada SCORES as a volunteer 8 years ago and to this day, my favourite part has always been seeing our Poet-Athletes in action, especially at our Poetry Slams and Soccer Jamborees!

Last year, Canada SCORES created over 300 'poet-athletes' across schools. Congratulations! Each of these young people were also involved in community projects. Which of these projects stood out to you personally?
One of my favourite community projects of all time was when two of our teams collaborated to put together 50 comfort kits for a local homeless organization. I watched them brainstorm ideas and discuss which items were appropriate (e.g. warm socks) for the comfort kits and which items were not (e.g. medicine) – which was an extremely valuable life lesson on its own. After the brainstorm session, they wrote donation request letters to local businesses asking for support and once the items arrived, they packaged them into a bag and passed them on to a local homeless organization for distribution.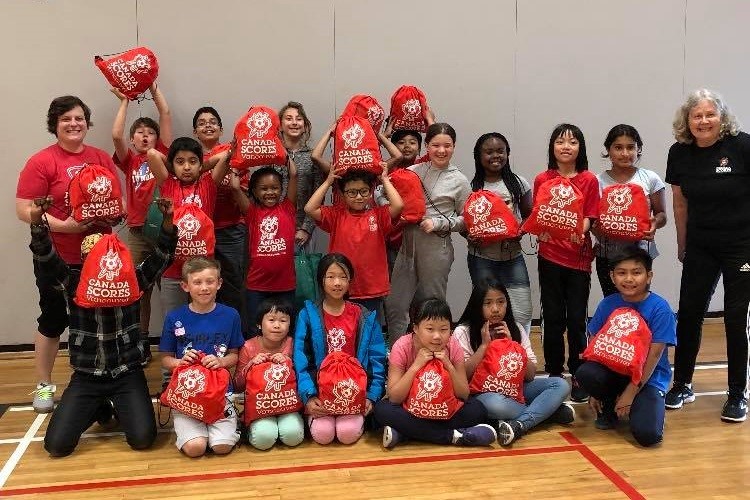 You have had to innovate due to COVID-19… We would love to hear more about what inspired you to create a 'SCORES at Home' online program with The Mindful Project – and of course the delicious 'SCORES at Home' cookbook!
Due to COVID-19, we knew immediately that we needed to pivot quickly to meet the needs of our communities. Back on March 30, 2020 (the original planned first day of school after spring break), we were one of the first ones who were ready to support our children by launching our "SCORES at Home" online program with a focus on mindfulness.
We know mindfulness is important and it improves mental health. We were already collaborating with The Mindful Project before the pandemic. I think COVID-19 really amplified and accelerated the talks about mental health and the stigma surrounding it. It just seemed so natural to further our work with The Mindful Project to develop a pandemic-specific program. During COVID-19, mindfulness (mental health) is more important than ever, it helps to manage stress and anxiety, to calm and clear minds, so kids can focus more on positive thoughts and emotions while moving past the negative ones.
As for the SCORES at Home Cookbook, our Poet-Athletes deserve all the credit – it was their community project! The shift to "cooking at home" due to COVID inspired our kids to work together on creating a cookbook including their favorite dishes that they cook at home. Our kids worked extremely hard on this project and all recipes are tried, tested, and true!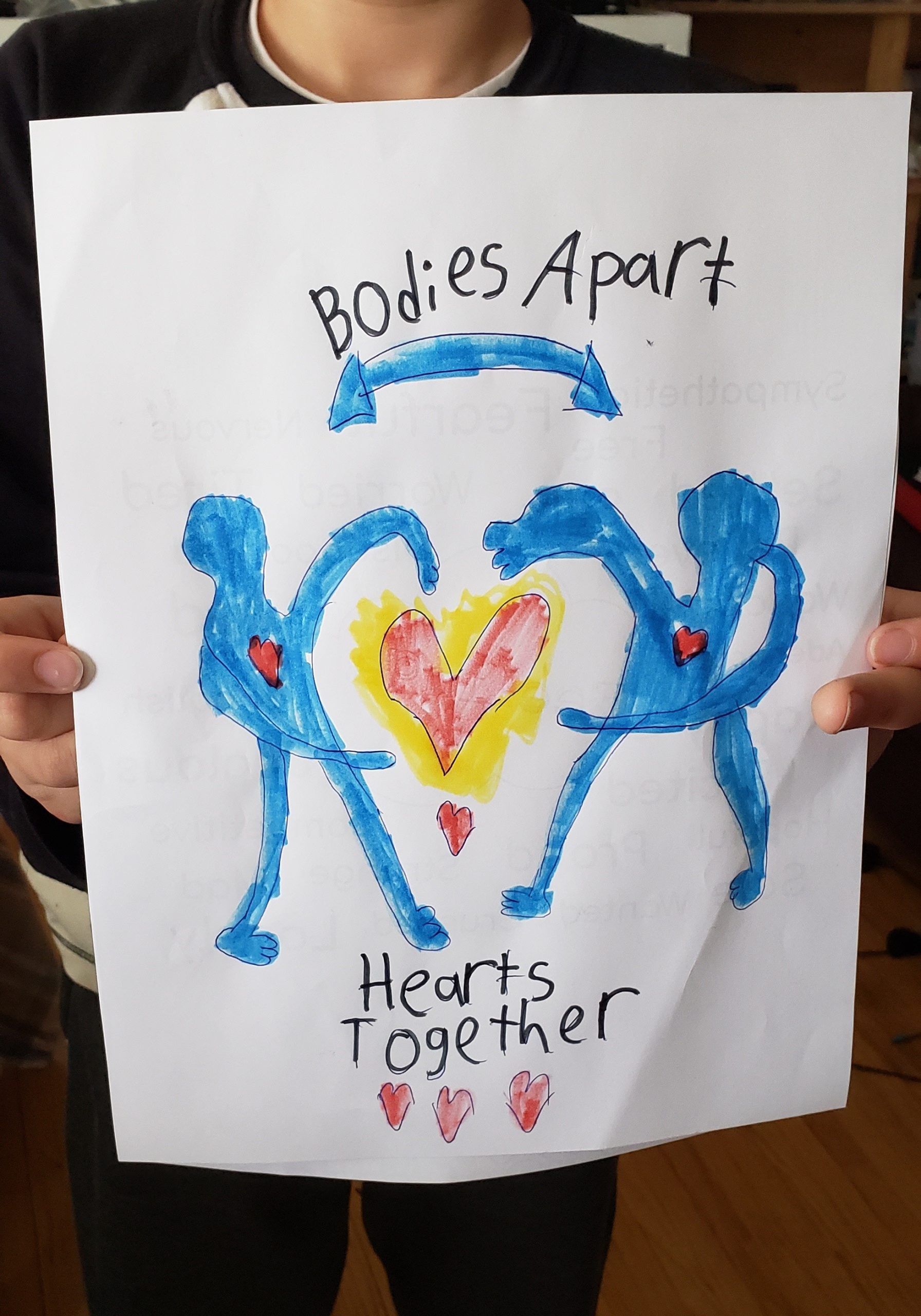 For those now feeling inspired themselves, how can people help SCORES?
Our goal is to keep growing the program so it is available to more kids who need it. There are many ways for people to support us: sign up to volunteer, attend our program events to learn more and support our kids, donate or come to our annual charity soccer tournament (when it is safe to do so!) that attracts over 300 players from 24 corporate and community teams.
Visit our website: www.canadascores.org to learn how you can help!